Popular Reebok Sneakers
Reebok Alien Stomper
Reebok Amaze
Reebok Answer I (1)
Reebok Answer II (2)
Reebok Answer III (3)
Reebok Answer IV (4)
Reebok Answer V (5)
Reebok Answer VI (6)
Reebok Battleground
Reebok Classic
Reebok Classic Nylon
Reebok Commitment
Reebok Court Victory
Reebok Court Victory II (2)
Reebok CXT
Reebok Ex-O-Fit
Reebok Freestyle
Reebok G Unit G-6 – 50 Cent
Reebok HXL
Reebok Ice Creams
Reebok Insta Pump Fury
Reebok Kamikaze
Reebok Kamikaze II (2)
Reebok Newport Classic (NPC)
Reebok Omni Zone II (2)
Reebok Omni Zone III (3)
Reebok Omni Zone IV (4)
Reebok Pro Legacy
Reebok Pumps
Reebok Pump Omni
Reebok Pump Twilight Zone
Reebok Questions
Reebok Question II (2)
Reebok Reverse Jams
Reebok S. Carter – Jay-Z
Reebok Shaq Attaq (Attack) I (1)
Reebok Shaq Attaq (Attack) II (2)
Reebok Shaq Attaq (Attack) III (3)
Reebok Shaq Attaq (Attack) Instapump IV (4)
Reebok Shaq Steel
Reebok Shaqnosis
Reebok Supercourt
Reebok Ventilator
Reebok Workout
Reebok Workout Plus
Reebok's roots run deep, starting back in 1890 Joseph William Foster was one of the first to design the a Spiked Running shoe. By 1895 Joseph William Foster was making shoes by hand for the best runners in the area. J.W. Williams two grandsons created a sister company called Reebok, which originated in the UK. Reebok was actually named after a African Gazelle.
Reebok History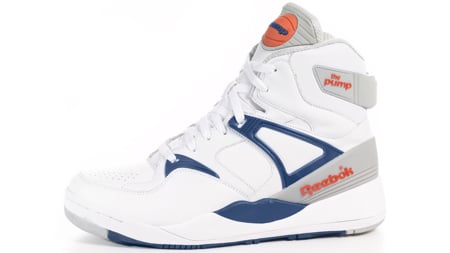 In 1978 Paul Fireman, a partner in sporting goods distributorship found Reebok at a international trade show. Three years later, Paul Fireman had bought Reebok and brought it to the American market and by 1981 Reebok earned over $1.5 million in sales. In 1982 Reebok introduced the first athletic sneaker designed for women, The Freestyle which is the number 1 selling shoe in Reebok history.
The Reebok line would focus on three growing trend aspects, exercise, increasing number of women involved in sports and street culture/casual wear. By the late 1980s, Reebok has grown into a respectable sneaker company but they would continue to grow by introducing new technologies. At the time, Reebok brought out the Pump. To this day Reebok brings out new technology like DMX and Hexalite.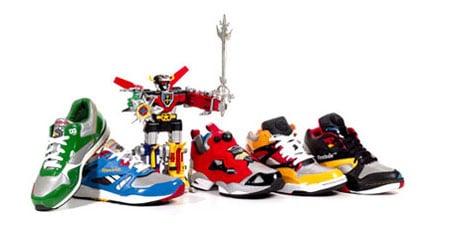 By the late 1990s Reebok has introduced new Athletic heroes to the brand which included Allen Iverson and Venus Williams. As well, Reebok would make history by signing rapper Jay-Z to the label and creating the S. Carter.