Model: Reebok – Reebok Answer IV (4)
Purpose: Basketball
Original Release: 2001
Updates: Reebok News
In 2000-2001 season, Allen Iverson wore his fifth edition shoe, the Reebok Answer 4.
Reebok Answer IV (4)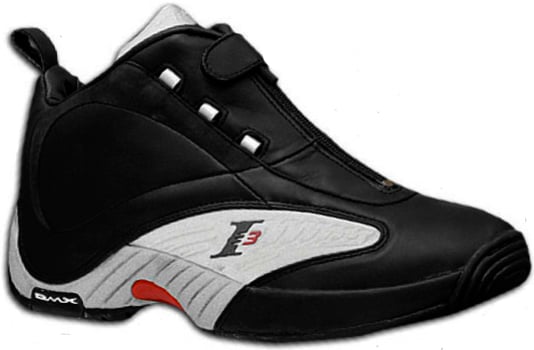 [ratings]

Allen Iverson laced up the Reebok Answer IV while playing for the Philadelphia 76ers. Using the DMX technology, the Answer 4 uses smooth leather uppers, rubber midsole and a shank plate. The most sought after colorways are red/grey and black/white.