Model: Reebok – Reebok Answer I (1)
Purpose: Basketball
Original Release: 1996
Updates: Reebok News

After having a stand out rookie year in 1996, Allen Iverson earned a second shoe with Reebok entitled the "Answer 1". Given the nickname "The Answer" it was only right that his second shoe be named that.
Reebok Answer I (1)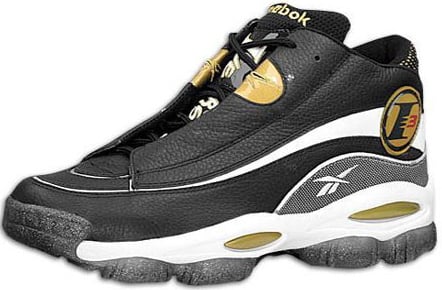 Released in 1997 and be the first shoe to use DMX technology, the Reebok "Answer 1" received three different color-ways over 2 years. The first original color-way was released in November 1997 in Black/White/Gold and then came the White/Red/Gold in February1998 and in June 1998 the Patent Leather Navy/White/Gold.

Today, the Reebok Answer 1 is a much forgotten shoe and doesn't get much recognition for Allen Iverson's long due success as one of the best players in the game.