Model: Reebok – Reebok Answer V (5)
Purpose: Basketball
Original Release: 2001-2002
Updates: Reebok News
The fifth answer to Iverson question comes in the form of the Reebok Answer 5.
Reebok Answer V (5)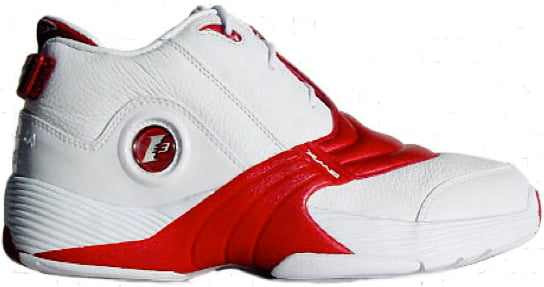 [ratings]

Originally released during the 2001-2002 NBA season, the Reebok Answer V uses a full-grain leather upper, half exposed laces, and lastly a new concept to the Answer line is a velcro strap placed at the heel.
Upon original release, the Answer 5 released in two tone colorway like white/red and white/silver. Retail price $125.