Model: Reebok – Reebok Reverse Jams
Purpose: Basketball
Original Release: 1992
Updates: Reebok News

The Reebok Reverse Jams haven't been seen since the 1992 movie "White Men Can't Jump" where Billy Hoyle played by Woody Harrelson and Sidney Deane played by Wesley Snipes would go around and hustle people in games of basketball. The Reebok Reverse Jams have made their way back on to the seen in some classic and vibrant color-ways.
Reebok Reverse Jams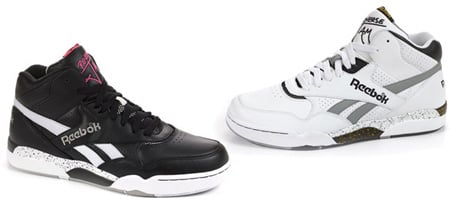 One of the first color-ways to be retro'ed is the simple Black on White Reverse Jams with the pink stitching on the tongue. Another simple White/Black/Grey/Pink color-way also popped up on the internet. The simpler color-ways were very few and more vibrant color-ways like Electric Blue/Yellow, Green/Pink, Purple/Blue, Pink/Yellow, Yellow/Pink in high and low top versions. Reebok has made great progress with bringing back a classic basketball shoe from a classic basketball movie.