Model: Reebok – Reebok Shaq Steel
Purpose: Basketball
Original Release: 1997
Updates: Reebok News
Shaquille O'Neal in 1997 was playing for the LA Lakers, and a new model was bound to release with Reebok, the Reebok Shaq Steel.
Reebok Shaq Steel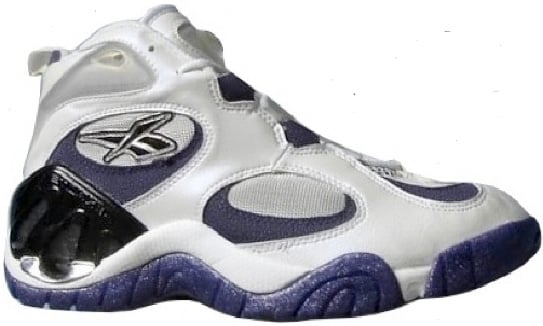 [ratings]

The Reebok Shaq Steel contained Hexalite, and can be seen by the heel (the area that looks like a Honeycomb). Around the collar and on the tongue, Reebok used a see-through gel like material. Depending on colorway, the Reebok Shaq Steel had a metal like glow to them. Shown above in white/purple/graphite and was also available in black/grey/graphite.