Model: Reebok – Reebok Battleground
Purpose: Basketball
Original Release: 1980's
Updates: Reebok News

Introduced in the late 1980's, the Reebok Battleground featured Reebok's signature Pump which provided a personalized fit and support.
Reebok Battleground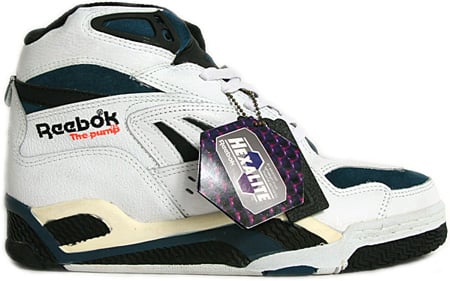 The Pump system is one of the main sources of comfort, its ability to inflate and deflate creates the perfect fit while hitting the black top. The mid-sole was cushioned with durable patterned side bumpers and a Hexalite cushioned mid-sole. Not only was it comfortable and perfect for Basketball, the Reebok Battleground was made with a smooth full grain leather upper and a stylish design.