Model: Reebok – Reebok HXL
Purpose: Running
Original Release: 1993
Updates: Reebok News

The Reebok HXL was first released in 1993. It was the only Reebok running sneaker at the time which utilized pump technology. It is a low-top sneaker with style.
Reebok HXL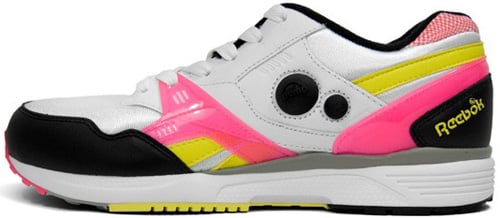 The ability to have a custom fit via Reebok's pump system made it a hit, and it was also lightweight. A large rubber button on the side is used to pump air, and the smaller button releases it.

The Reebok HXL's heel area features Hexalite cushioning technology which is visible from the bottom of the heel.