Model: Reebok – Reebok Workout
Purpose: Fitness
Original Release: 1986
Updates: Reebok News

The Reebok Workout is a classic sneaker that released in 1986 for the first time. It was originally intended to be a fitness sneaker, and is good for all sorts of exercise such as weight training and jogging.
Reebok Workout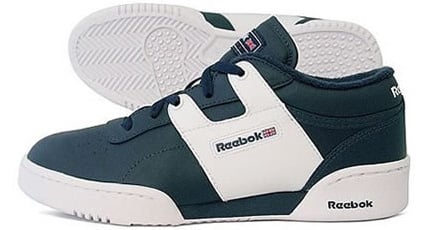 The low-top Reebok Workout was very simple but appealing, and is very comfortable. The Reebok Workout is a cheap fitness shoe that has been in constant production since the beginning and has been produced in many color ways. Different types of materials have been used for the Reebok Workout, including leather and mesh.