Model: Reebok – Reebok Answer II (2)
Purpose: Basketball
Original Release: 1998-1999
Updates: Reebok News
The follow up to the original Answer is the Reebok Answer 2 worn by Allen Iverson.
Reebok Answer II (2)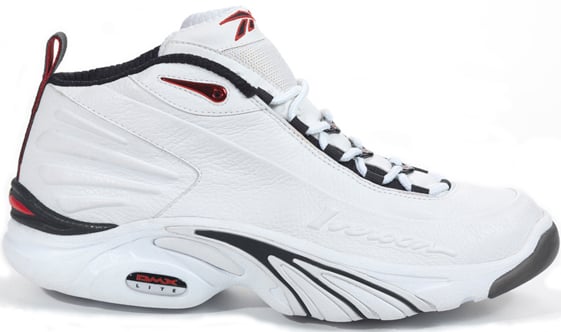 [ratings]

A few changes was made from the original Answer to the Reebok Answer II besides the cosmetics. From a basketball performance standpoint, the Answer 2 shed some of the weight off the DMX technology, meaning an overall lighter sneaker.
Look wise we have Iverson stamped by the toe, leather on the uppers and a mesh tongue for ventilation. Original retail price was $115.