Model: Reebok – Reebok Amaze
Purpose: Basketball
Original Release: 1980's
Updates: Reebok News

The Reebok Amaze was released in the late 1980's and was originally intended for basketball. It is a very simple shoe which can be worn on the court or with a new outfit.
Reebok Amaze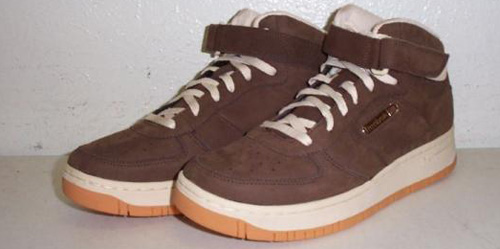 Both high and low top versions were produced of the Reebok Amaze, with the high top model featuring an ankle strap for support. Soft leather was used for the upper and provides comfort, and the molded sock liner provides support. A rubber outsole was used for ultimate control.

The high top Reebok Amaze was reissued in 2002 in several color ways. A Puerto Rican limited edition model was released in 2004.