Model: Reebok – Reebok Classic
Purpose: Running – Casual
Original Release: 1987
Updates: Reebok News

The Reebok Classic is famous among collectors and was first released in 1987. I was originally intended for running, but has caught on big in the casual scene.
Reebok Classic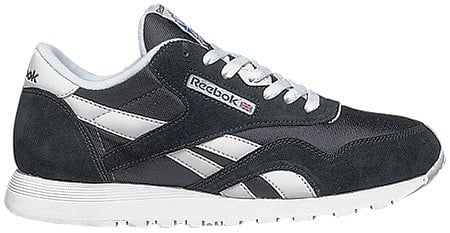 The simpleness of the Reebok Classic is its trademark and most notable aspect. It was designed with the less-is-more idea and was affordable to consumers. The Reebok Classic has been released in many different color ways.

In 2003, a City edition of the Reebok Classic was released which featured a see-through outsole with graffiti art on it.