Model: Reebok – Reebok Pumps
Purpose: Basketball
Original Release: 1989
Updates: Reebok News

The Reebok Pump was released in 1989 to be used on the basketball courts. The shoe featured the iconic tongue with a round orange pump that inflated the air cushion which was suppose to increase jumping ability.
Reebok Pumps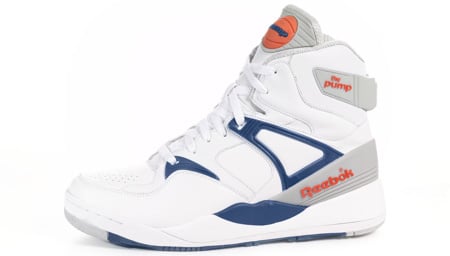 On the television an ad campaign aired featuring the tag line "Pump Up, Air Out" which described the pump's feature. The Reebok Pumps got even more exposure when Dee Brown was seen pumping up his Reeboks right before he took off to make some spectacular Dunks in the Slam Dunk Contest of 1991 and he went on to win the contest.