Once again, we have a powerful weekend that is packed with releases. While brands like adidas, Jordan Brand, Nike, Reebok and more are partaking this weekend, the highlight has down is the 'Light Grey' adidas Yeezy 750 Boost.
along with the Yeezy 750 Boost, we also have a few releases from Jordan Brand, the Air Jordan 9 Low 'Pantone' and Air Jordan 2 Low 'UNC'. Nike will bring out the LeBron 13 dubbed 'Command Force' along with the Zoom All Out Flyknit and the return of the 'Digi Floral' Janoski. We also have a handful of adidas NMD releases along with the 'Batman' inspired Curry 2.
Like always, you can check out all the releases for this weekend by scrolling below. As well, there are links pointing you to where you can purchase them. Visit the comments section below and let us know which pair(s) you plan on picking up.
Thursday, June 9 2016
[bscolumns class="one_half"]
[/bscolumns][bscolumns class="one_half_last_clear"]
Sneaker Politics x Reebok Insta Pump Fury Seersucker Thursday
June 9, 2016
$160
Buy: eBay, Sneaker Politics[/bscolumns][bscolumns class="clear"][/bscolumns]
Friday, June 10 2016
[bscolumns class="one_half"]
[/bscolumns][bscolumns class="one_half_last_clear"]
Nike Air Zoom All Out Flyknit
Black/Cool Grey-Volt-White
June 10, 2016
844134-002
$200
Buy: eBay, NikeStore.com[/bscolumns][bscolumns class="clear"][/bscolumns]
[bscolumns class="one_half"]
[/bscolumns][bscolumns class="one_half_last_clear"]
Nike Flyknit Racer
Total Orange/White-Dark Grey
June 10, 2016
526628-810
$150
Buy: eBay, NikeStore.com[/bscolumns][bscolumns class="clear"][/bscolumns]
[bscolumns class="one_half"]
[/bscolumns][bscolumns class="one_half_last_clear"]
Nike SB Zoom Stefan Janoski Digi Floral
Multicolor/Black​
June 10, 2016
482972-900​
$90
Buy: eBay, NikeStore.com[/bscolumns][bscolumns class="clear"][/bscolumns]
[bscolumns class="one_half"]
[/bscolumns][bscolumns class="one_half_last_clear"]
adidas NMD R1 Japan
June 10, 2016
S81847
$170
Buy: eBay, adidas.com[/bscolumns][bscolumns class="clear"][/bscolumns]
[bscolumns class="one_half"]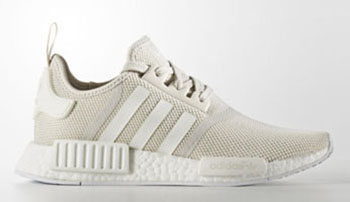 [/bscolumns][bscolumns class="one_half_last_clear"]
adidas NMD Clear Onix
June 10, 2016
S76007
$120
Buy: eBay, adidas.com[/bscolumns][bscolumns class="clear"][/bscolumns]
[bscolumns class="one_half"]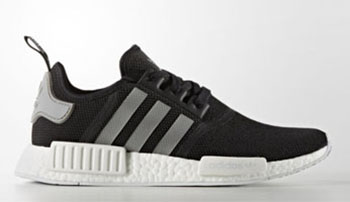 [/bscolumns][bscolumns class="one_half_last_clear"]
adidas NMD Black Charcoal
June 10, 2016
S31504
$120
Buy: eBay, adidas.com[/bscolumns][bscolumns class="clear"][/bscolumns]
[bscolumns class="one_half"]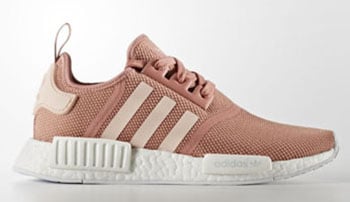 [/bscolumns][bscolumns class="one_half_last_clear"]
adidas NMD Raw Pink
June 10, 2016
S76006
$120
Buy: eBay, adidas.com[/bscolumns][bscolumns class="clear"][/bscolumns]
[bscolumns class="one_half"]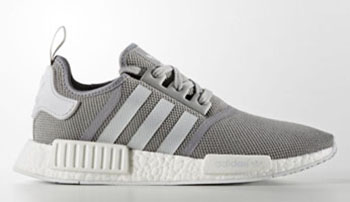 [/bscolumns][bscolumns class="one_half_last_clear"]
adidas NMD Solid Grey
June 10, 2016
S31503
$120
Buy: eBay, adidas.com[/bscolumns][bscolumns class="clear"][/bscolumns]
[bscolumns class="one_half"]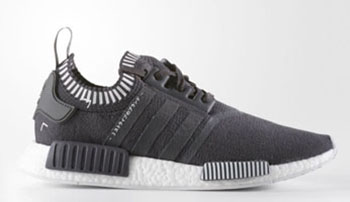 [/bscolumns][bscolumns class="one_half_last_clear"]
adidas NMD R1 Solid Grey
June 10, 2016
S81849
$170
Buy: eBay, adidas.com[/bscolumns][bscolumns class="clear"][/bscolumns]
[bscolumns class="one_half"]
[/bscolumns][bscolumns class="one_half_last_clear"]
adidas NMD Unity Blue
June 10, 2016
S31502
$120
Buy: eBay, adidas.com[/bscolumns][bscolumns class="clear"][/bscolumns]
[bscolumns class="one_half"]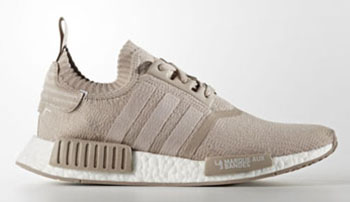 [/bscolumns][bscolumns class="one_half_last_clear"]
adidas NMD R1 Vapour Grey
June 10, 2016
S81848
$170
Buy: eBay, adidas.com[/bscolumns][bscolumns class="clear"][/bscolumns]
Saturday, June 11 2016
[bscolumns class="one_half"]
[/bscolumns][bscolumns class="one_half_last_clear"]
Air Jordan 9 Low Pantone
Pantone/White
June 11, 2016
832822-401
$170
Buy: eBay, FinishLine.com[/bscolumns][bscolumns class="clear"][/bscolumns]
[bscolumns class="one_half"]
[/bscolumns][bscolumns class="one_half_last_clear"]
Air Jordan 2 Low
White/University Blue-Midnight Navy
June 11, 2016
832819-107
$160
Buy: eBay, FinishLine.com[/bscolumns][bscolumns class="clear"][/bscolumns]
[bscolumns class="one_half"]
[/bscolumns][bscolumns class="one_half_last_clear"]
adidas Yeezy Boost 750 Glow in the Dark
Light Grey/Light Grey/Gum
June 11, 2016
BB1840
$350
Buy: eBay, adidas.com[/bscolumns][bscolumns class="clear"][/bscolumns]
[bscolumns class="one_half"]
[/bscolumns][bscolumns class="one_half_last_clear"]
Nike LeBron 13 Command Force
June 11, 2016
807219-100
$200
: eBay, FootLocker.com[/bscolumns][bscolumns class="clear"][/bscolumns]
[bscolumns class="one_half"]
[/bscolumns][bscolumns class="one_half_last_clear"]
Nike Free Trainer Instinct Hart Black
Black/Black-University Red
June 11, 2016
848416-001
$140
Buy: eBay, NikeStore.com[/bscolumns][bscolumns class="clear"][/bscolumns]
[bscolumns class="one_half"]
[/bscolumns][bscolumns class="one_half_last_clear"]
Under Armour Curry 2 Black Knight
Black/Yellow
June 11, 2016
$130
Buy: eBay, UnderArmour.com[/bscolumns][bscolumns class="clear"][/bscolumns]