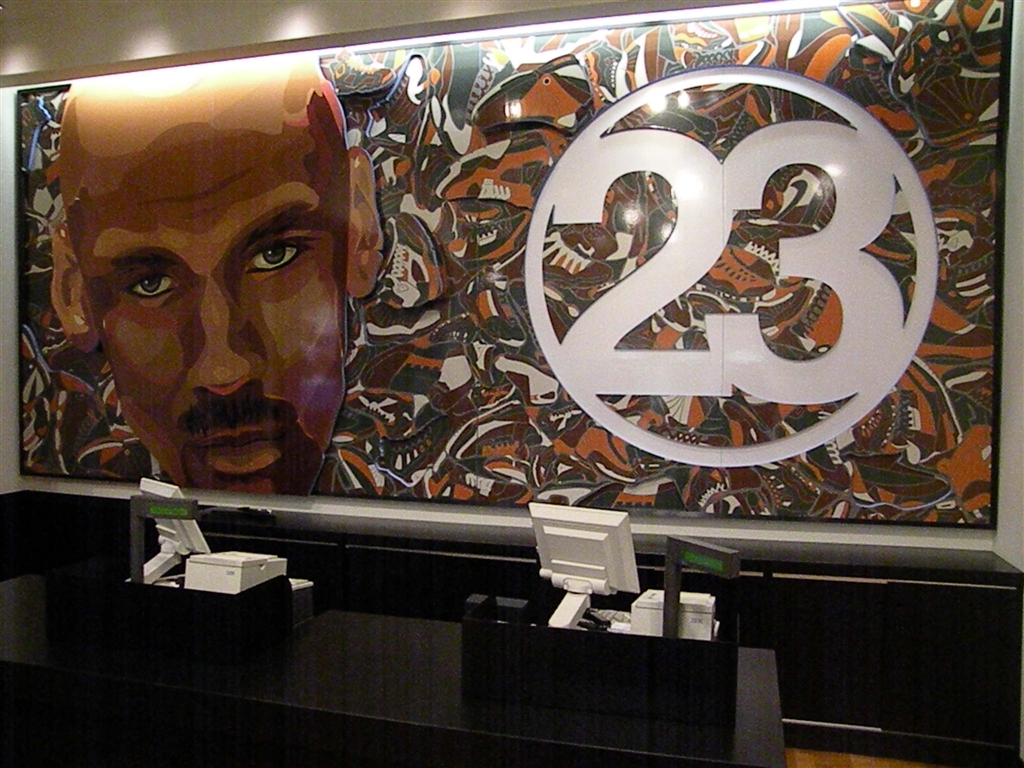 Last week the Mid-west got its first House of Hoops as the Nike and Footlocker concept store opened in Chicago, in North Riverside Park Mall.
For those who questioned the location of the store, the crowds and excitement over exclusives have quieted those critics.
More after the Jump!


Oscar Castillo Aka Wreckinkickz and Chris Cason
Throughout the week, they dropped exclusive after exclusive, starting with
Joe Johnson and Ray Allen PE's of the Jordan Jumpman Team Pro. They than released the Kobe Hyperdunk Supreme "Snakepool" edition, the Larry Hughes Hyperdunk Supreme "Homegrown" edition, the Drew Gooden Power Max PE and the OSU LBJ Soldier 2 Away PE.
On November 14, they held their Grand Opening.
Some of the releases included the Air Jordan 8/15 CDP, Air Pippen 1, Zach Randolph and Richard Jefferson PE of the Air Max Bizness and Kobe Energy Pack Hyperdunks.
Special guest's included, ESPN's Stephen A. Smith, Terry Crews, Mickey Johnson, Mac Irvin, Scottie Pippen, Ron Harper, coaches William Nelson, Dorothy Gaters Rob Smith, Vince Carter, Tyrone Slaughter, CPS finest basketball teams, Whitney Young , Marshall, Simeon, Von Steuben, Crane, Farragut.
Since their grand opening, releases have included Ladanian Tomlinson 1 World Air Force One, Slam Jam Air Force One's and many more to come.