Flight Club is the premier destination to buy aftermarket shoes that was founded in 2005. While people commonly associate the store with higher than average prices, you are paying to ensure that the sneakers you purchase are authentic.
Having locations in New York and Los Angeles, the consignment shop has pretty much everything available from your run of the mill general release, player exclusives to samples.
We now take a look at 11 of the most expensive sneakers being sold right now on Flight Club. Why did we pick 11? Everyone has a top 10 list, so we upped the ante. Below you can click through to see every pair and visit the comments to let us know which ones you would love to have.
11. Air Jordan 1 High 'Dave White' – $5,000
Not to be confused with the retail version, only 23 pairs were made of this Air Jordan 1 High 'Dave White'. Auctioned off back in 2011 with proceeds benefiting the 'Wings for the Future' program.


10. Nike Air Yeezy 2 'Pure Platinum' – $5,750
The Nike Air Yeezy 2 'Pure Platinum' is going for a whopping $5,750 on Flight Club in a size 7.5. Originally released on June 9th, 2012 for a retail price of $245. It only took seconds for this pair to sell-out while lines formed weeks in advance.


9. Air Jordan 5 Motorsports – $6,000
The Air Jordan 5 'Motorsports' was a sample that first arrived back in 2009. Never releasing to the public, only 23 pairs were created. This pair is one of a few designed for Michael Jordan's (what appears to be) defunct Motorsports team.


8. Air Jordan 3 Pit Crew – $6,500
Using almost the same color palette as the Black Cement, the Air Jordan 3 'Pit Crew' was created for the Oregon Ducks and features Duck feet on the heel. While the amount of pairs is unknown, they were created for select members and students of the Oregon Ducks.


7. Nike LeBron 9 Low 'LeBronold Palmer' – $7,000
Another rare pair that never released to the public is the Nike LeBron 9 Low 'LeBronold Palmer' that is going for $7,000 in a size 13. Only samples were created which the name plays off of golfer Arnold Palmer.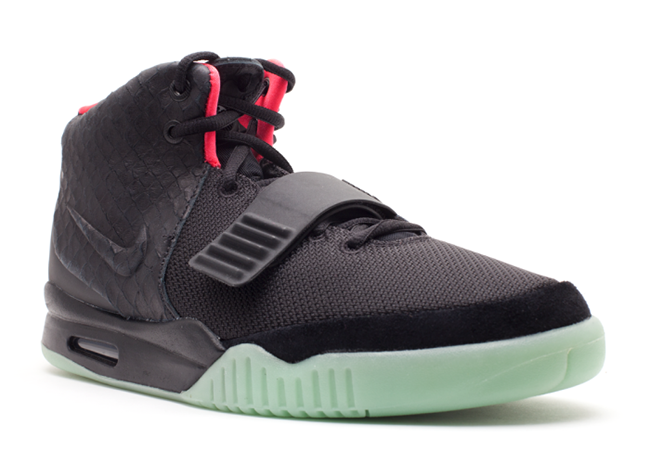 6. Nike Air Yeezy 2 'Solar Red' – $8,000
Is it really a surprise that Kanye sneakers makes two slots on the top 10 most expensive shoes on Flight Club? Probably not, but there is more to come. The Nike Air Yeezy 2 'Solar Red' is another hot release that sold-out instantly. Grabbing a rare size 6.5 will cost you $8,000.


5. Nike Air Yeezy 2 'Red October' – $8,000
Make that three pairs of Nike x Yeezy releases. The Nike Air Yeezy 2 'Red October' is one of the rarest to drop which only was available via Nike Store. This of course was the last pair Kanye West released with Nike before eventually joining adidas. A size 6.5 will run you $8,000.


4. Air Jordan 5 'Oregon Ducks' – $8,000
Another Oregon Ducks theme was brought upon the Air Jordan 5 which is one of two pairs. Sporting Green through the uppers along with Yellow accents, the fighting Duck is seen on the heel. This pair is going for $8,000.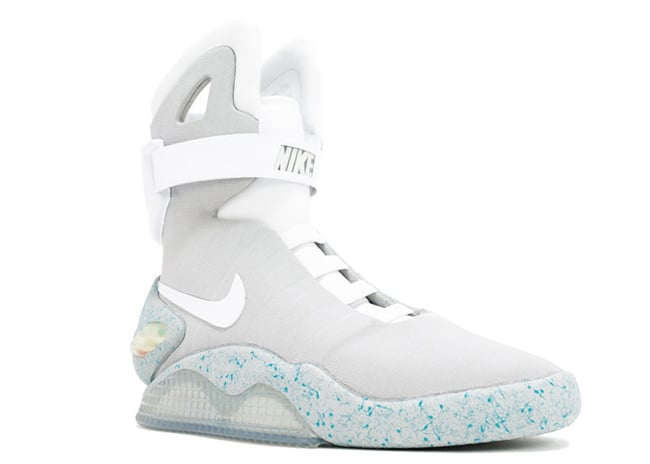 3. 2. Nike Mag 2011 – $10,000
We were suppose to see the Nike Mag release in 2016 with auto-lacing, but for now you can grab the 2011 release for $10,000. Released through a charity auction and limited to 150 pairs, 100% of the proceeds went to the Michael J. Fox Foundation.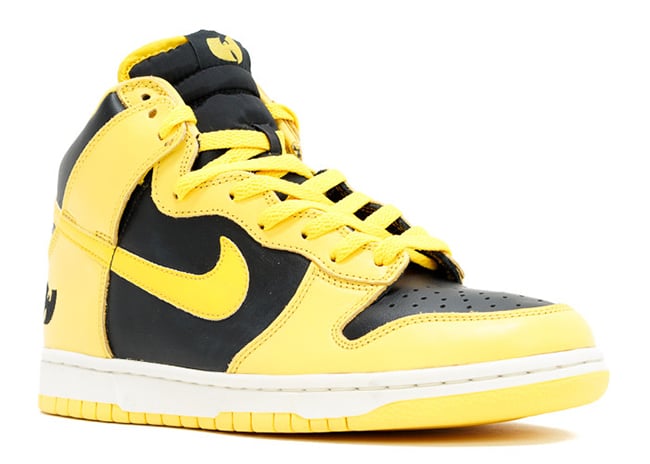 2. Nike Dunk High 'Wu-Tang' – $15,000
The Nike Dunk High Wu-Tang is probably the rarest Dunk and most hard to find in history. Created back in 1999, only 36 pairs were given to friends and family of Wu-Tang. Using their trademark Black and Yellow theme, the 'W' lands on the tongue and sides. This pair will set you back a whopping $15,000.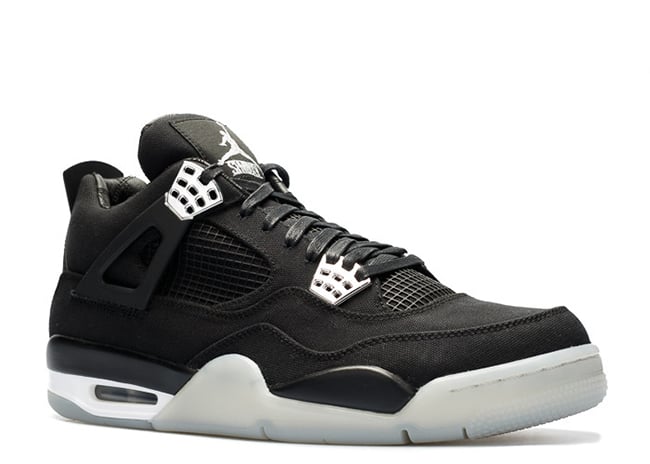 1. Eminem x Carhartt x Air Jordan 4 – $18,000
Filling in our number 1 spot is the Eminem x Carhartt x Air Jordan 4. Rumored to be around 10 pairs in existence, sizes were available via eBay through charity auction with proceeds going to the Marshall Mathers Foundation in November of 2015. If you missed out on this pair, Flight Club has you covered for $18,000.