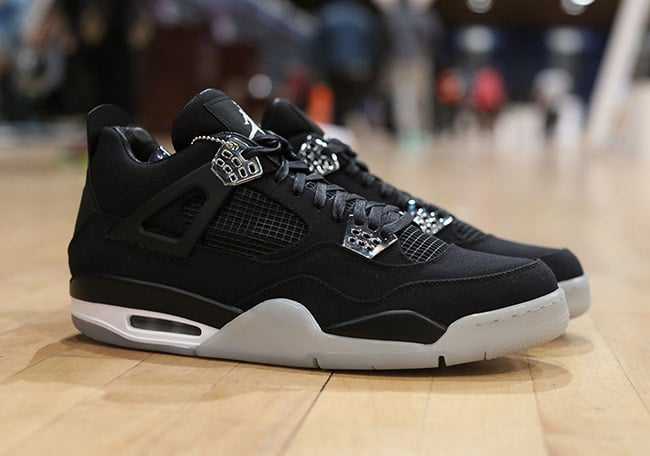 Eminem and Jordan Brand will once again collaborate with another Air Jordan 4. This pair was designed for the 15th Anniversary of the Marshall Mathers LP which hit stores back in 2000.
The Eminem x Air Jordan 4 'Marshall Mathers' features a black, chrome and white color theme. Through the uppers is the use of black canvas material, something we usually do not see on the Jordan 4s. Chrome is added to the eyelets with a metallic silver Jumpman on the tongue. For a luxury feel, Jordan Brand has added a leather liner. Other details include a white midsole, backwards E on one heel with the other featuring a hockey mask and a milky outsole.
Back in 2006, Jordan Brand and Eminem collaborated using the Air Jordan 4 known as 'Encore' inspired by his album. That pair was a friends and family only release. It appears that the Eminem x Air Jordan 4 'Black Chrome' will be of the same nature.
At the moment, details are slim on the next Eminem and Air Jordan 4 collaboration, however if things change and they release to the public, we will let you know. Check out a detailed look of the kicks below.
Update: During Sneaker Con in Washington D.C., one lucky sneakerhead was able to get their hands on the Eminem x Carhartt x Air Jordan 4 which leads to this detailed look thanks to Sneaker News. Rumored to be limited to 10 pairs, we know of now at least two people with pairs upping it to 12.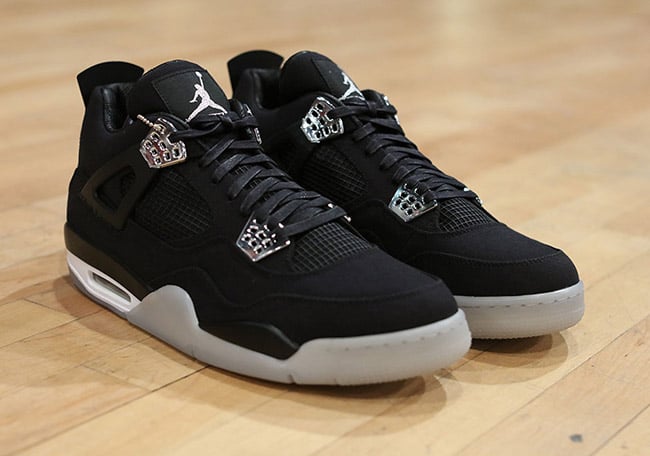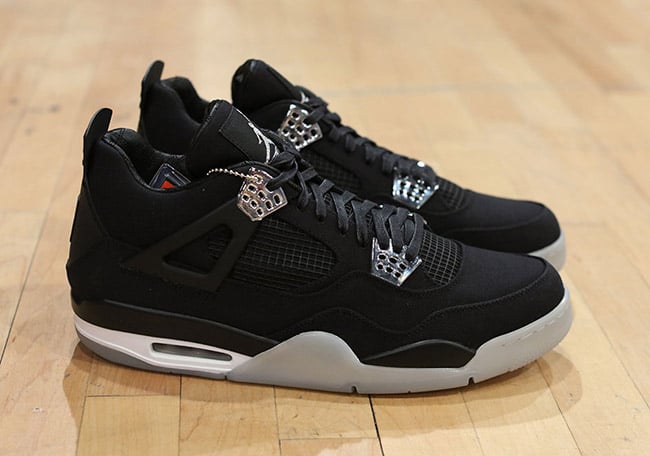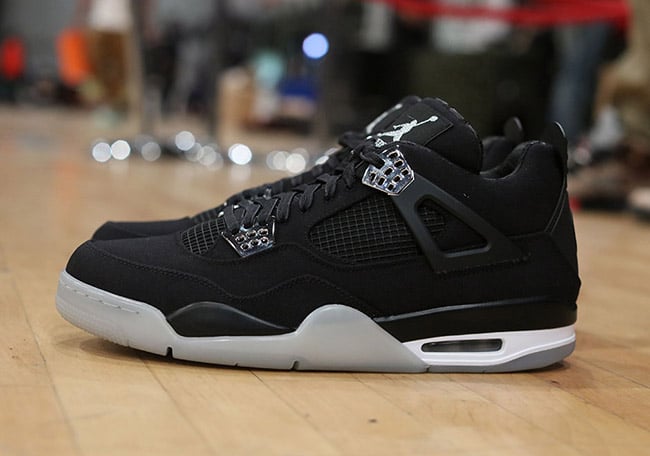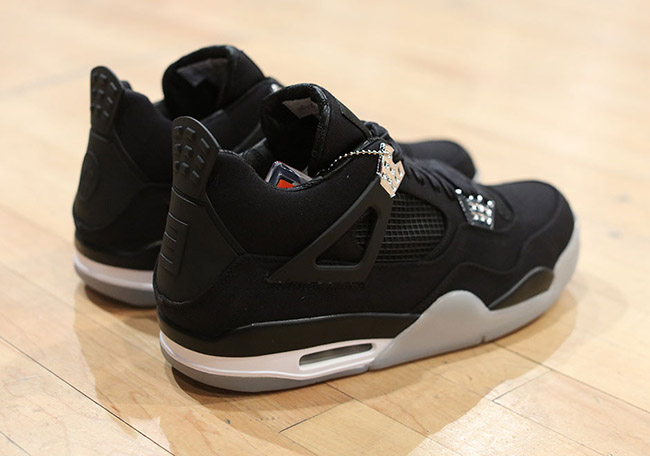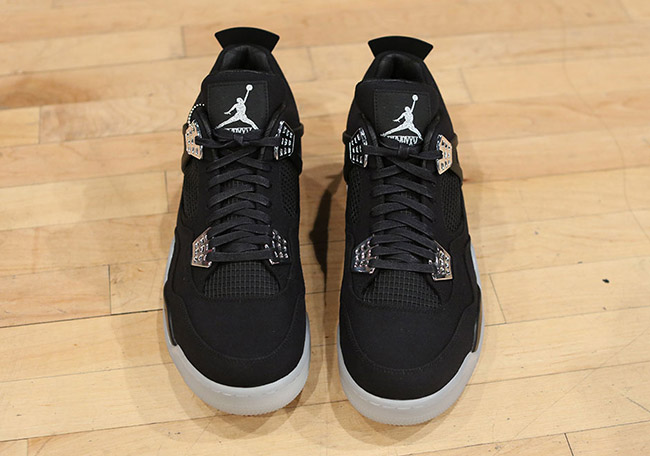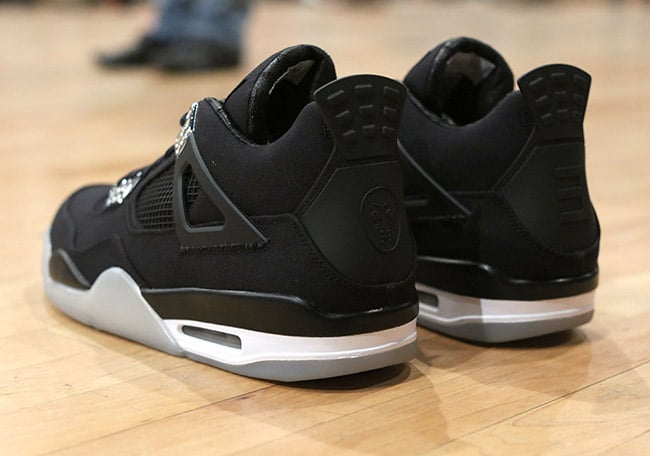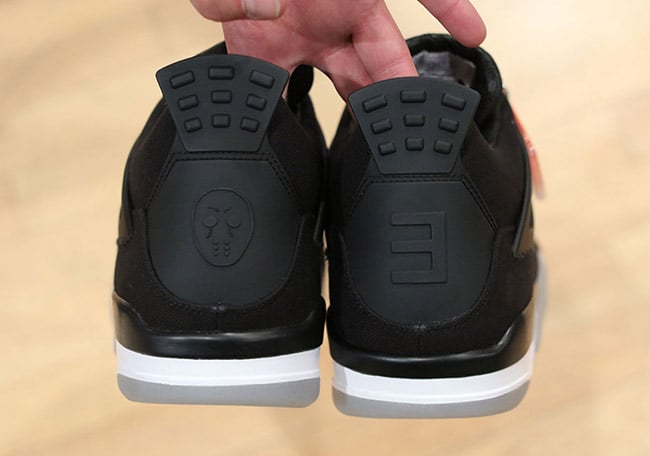 Update: After a delay, the Eminem x Air Jordan 4 x Carhartt auction is now open. You can visit eBay to submit a bid. Good luck.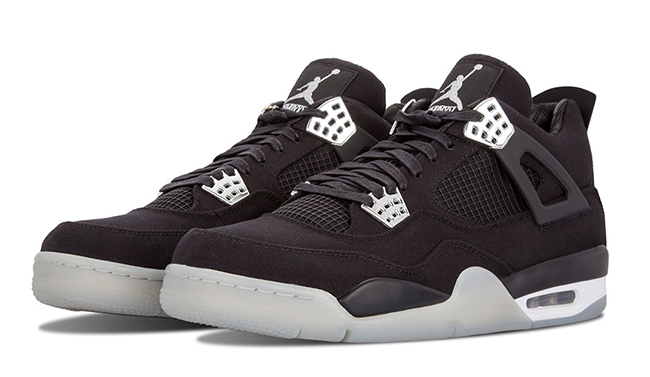 Update: Eminem made an announcement on Instagram stating that the Eminem x Carhartt x Air Jordan 4 auction has been postponed for a few days. Set to go live today, we will make sure to let you know once they have started the auction.
Update: The Eminem x Carhartt x Air Jordan 4 will actually release, but only 10 pairs will be available from Marshall Mathers Foundation. All will be available on eBay with proceeds going to the charity. The auctions will go live on November 10th, 2015.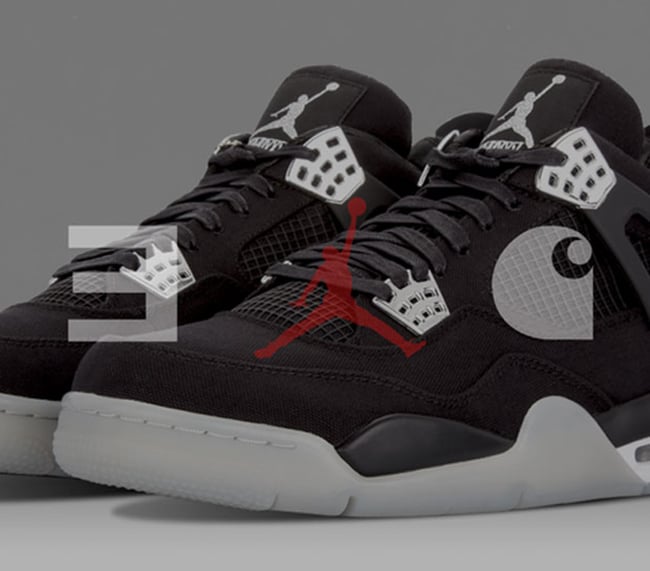 Update: Currently there is one pair of the Eminem x Air Jordan 4 'Marshall Mathers' on the market. Someone within the Shady Records family has put this pair on consignment with glasscitykicks. They won't be cheap, the asking price is $20,000.
Source: Sneaker News