Not only did the NBA Finals start just before this weekend, but Pride Month is taking place which means that Nike, Jordan Brand and adidas has a ton of sneakers releasing.
Starting things out on June 1st a a bunch of Nike Air VaporMax releases which includes the 'Be True' AND 'Day to Night' Collection. Nike will also debut the Nike PG 1 'Pure Platinum' and the Nike KD 10 'Still KD'. Two pairs of the Nike LeBron 13 Low Premium will also launch.
Friday will bring us the Air Jordan XXX1 Low in Black and White while Kith and adidas will debut their Soccer Collection.
Saturday will be a large day of releases as always. Included is a bunch of adidas EQT Support ADV colorways, Kobe AD 'Big Stage', Kobe AD NXT in Black and White and two colorways of the Kyrie 3. Also launching is the Air Jordan 7 'Pure Money' aka 'Pure Platinum'.
On Sunday you will have a chance to grab the adidas Yeezy PowerPhase which will restock.
Following into next week, Nike will officially roll out the 'Be True' Collection which features the Nike Flyknit Racer, Cortez and Air Zoom Pegasus 34. Also dropping is two colors of the Nike Air Max 1 Jewel.
Below you can check out the entire list of sneakers releasing this weekend as well as links where you can buy. Let us know in the comments section if you plan on picking anything up this weekend.
June 1st – 5th 2017 Releases
[bscolumns class="one_half"]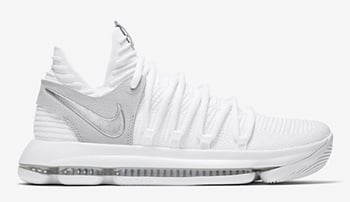 [/bscolumns][bscolumns class="one_half_last_clear"]
Nike KD 10 'Still KD'
White/Chrome-Pure Platinum
June 1, 2017
897815-100
$150
Buy: eBay, FootLocker.com[/bscolumns][bscolumns class="clear"][/bscolumns]
[bscolumns class="one_half"]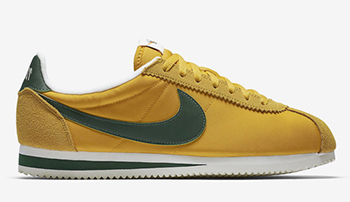 [/bscolumns][bscolumns class="one_half_last_clear"]
Nike Cortez Nylon 'Oregon'
Yellow/Gorge Green
June 1, 2017
876873-700
$80
Buy: eBay, Nike.com[/bscolumns][bscolumns class="clear"][/bscolumns]
[bscolumns class="one_half"]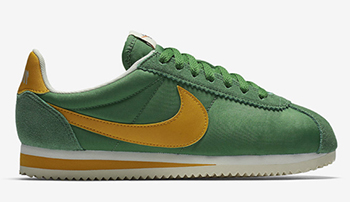 [/bscolumns][bscolumns class="one_half_last_clear"]
Nike WMNS Cortez 'Oregon'
Gorge Green/Yellow
June 1, 2017
882258-301
$80
Buy: eBay, Nike.com[/bscolumns][bscolumns class="clear"][/bscolumns]
[bscolumns class="one_half"]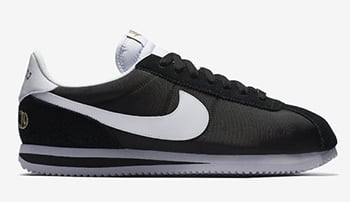 [/bscolumns][bscolumns class="one_half_last_clear"]
Nike Cortez Basic Nylon 'Compton'
Black/White-Metallic Gold
June 1, 2017
902804-001
$75
Buy: eBay, Nike.com[/bscolumns][bscolumns class="clear"][/bscolumns]
[bscolumns class="one_half"]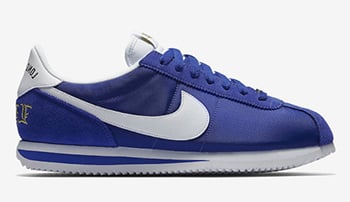 [/bscolumns][bscolumns class="one_half_last_clear"]
Nike Cortez Basic Nylon 'Long Beach'
Royal Blue/White-Metallic Gold
June 1, 2017
902804-400
$75
Buy: eBay, Nike.com[/bscolumns][bscolumns class="clear"][/bscolumns]
[bscolumns class="one_half"]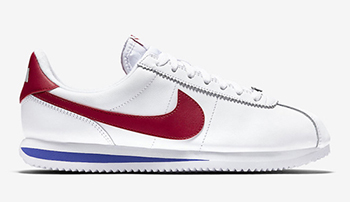 [/bscolumns][bscolumns class="one_half_last_clear"]
Nike Cortez OG
White/Varsity Royal-Varsity Red
June 1, 2017
882254-164
$80
Buy: eBay, Nike.com[/bscolumns][bscolumns class="clear"][/bscolumns]
[bscolumns class="one_half"]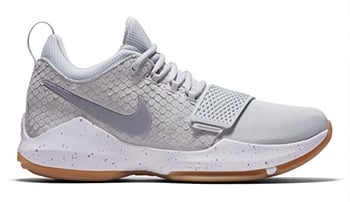 [/bscolumns][bscolumns class="one_half_last_clear"]
Nike PG 1 'Pure Platinum'
Pure Platinum/Wolf Grey-University Gold
June 1, 2017
878627-008
$110
Buy: eBay, ChampsSports.com[/bscolumns][bscolumns class="clear"][/bscolumns]
[bscolumns class="one_half"]
[/bscolumns][bscolumns class="one_half_last_clear"]
Nike LeBron 13 Low 'Team Red'
Team Red/Team Red
June 1, 2017
AH8289-600
$150
Buy: eBay, Nike.com[/bscolumns][bscolumns class="clear"][/bscolumns]
[bscolumns class="one_half"]
[/bscolumns][bscolumns class="one_half_last_clear"]
Nike LeBron 13 Low 'Anthracite'
Anthracite/Anthracite
June 1, 2017
AH8289-001
$150
Buy: eBay, Nike.com[/bscolumns][bscolumns class="clear"][/bscolumns]
[bscolumns class="one_half"]
[/bscolumns][bscolumns class="one_half_last_clear"]
Nike Air VaporMax 'Collegiate Navy'
Collegiate Navy/Collegiate Navy-Black
June 1, 2017
849558-400
$190
Buy: eBay, Nike.com[/bscolumns][bscolumns class="clear"][/bscolumns]
[bscolumns class="one_half"]
[/bscolumns][bscolumns class="one_half_last_clear"]
Nike Air VaporMax 'Blue Orbit'
Blue Orbit/Blue Orbit-Glacier Blue
June 1, 2017
849558-402
$190
Buy: eBay, Nike.com[/bscolumns][bscolumns class="clear"][/bscolumns]
[bscolumns class="one_half"]
[/bscolumns][bscolumns class="one_half_last_clear"]
Nike Air VaporMax 'Violet Dust'
Violet Dust/Violet Dust-Plum Fog
June 1, 2017
849557-500
$190
Buy: eBay, Nike.com[/bscolumns][bscolumns class="clear"][/bscolumns]
[bscolumns class="one_half"]
[/bscolumns][bscolumns class="one_half_last_clear"]
Nike Air VaporMax 'Light Violet'
Light Violet/Violet Dust
June 1, 2017
849557-501
$190
Buy: eBay, Nike.com[/bscolumns][bscolumns class="clear"][/bscolumns]
[bscolumns class="one_half"]
[/bscolumns][bscolumns class="one_half_last_clear"]
Nike Air VaporMax 'Glacier Blue'
Glacier Blue/White-Pure Platinum
June 1, 2017
849557-404
$190
Buy: eBay, Nike.com[/bscolumns][bscolumns class="clear"][/bscolumns]
[bscolumns class="one_half"]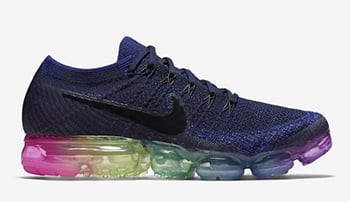 [/bscolumns][bscolumns class="one_half_last_clear"]
Nike Air VaporMax 'Be True'
Deep Royal Blue/Concord-White-Pink Blast
June 1, 2017
883275-400
$200
Buy: eBay, Nike.com[/bscolumns][bscolumns class="clear"][/bscolumns]
[bscolumns class="one_half"]
[/bscolumns][bscolumns class="one_half_last_clear"]
Nike WMNS Cortez 'Beautiful x Powerful'
Summit White/Metallic Gold
June 1, 2017
AA1436-100
$90
Buy: eBay, Nike.com[/bscolumns][bscolumns class="clear"][/bscolumns]
[bscolumns class="one_half"]
[/bscolumns][bscolumns class="one_half_last_clear"]
Nike WMNS Blazer Low 'Beautiful x Powerful'
Summit White/Metallic Gold
June 1, 2017
AA1557-100
$100
Buy: eBay, Nike.com[/bscolumns][bscolumns class="clear"][/bscolumns]
[bscolumns class="one_half"]
[/bscolumns][bscolumns class="one_half_last_clear"]
Nike WMNS Air Max Thea 'Beautiful x Powerful'
Summit White/Metallic Gold
June 1, 2017
AA1440-100
$120
Buy: eBay, Nike.com[/bscolumns][bscolumns class="clear"][/bscolumns]
[bscolumns class="one_half"]
[/bscolumns][bscolumns class="one_half_last_clear"]
Nike WMNS Air Max Jewell 'Beautiful x Powerful'
Summit White/Metallic Gold
June 1, 2017
896197-100
$130
Buy: eBay, Nike.com[/bscolumns][bscolumns class="clear"][/bscolumns]
[bscolumns class="one_half"]
[/bscolumns][bscolumns class="one_half_last_clear"]
adidas Ultra Boost 3.0 'Grey Four'
Grey Four/Grey Four-Grey Three
June 1, 2017
S82052
$180
Buy: eBay, adidas.com[/bscolumns][bscolumns class="clear"][/bscolumns]
[bscolumns class="one_half"]
[/bscolumns][bscolumns class="one_half_last_clear"]
adidas Ultra Boost 3.0 'Trace Olive'
Trace Olive/Trace Khaki/Footwear White
June 1, 2017
S82018
$180
Buy: eBay, adidas.com[/bscolumns][bscolumns class="clear"][/bscolumns]
[bscolumns class="one_half"]
[/bscolumns][bscolumns class="one_half_last_clear"]
adidas Ultra Boost 3.0 Pride
Core Black/Utility Black-Footwear White
June 1, 2017
CP9632
$180
Buy: eBay, adidas.com[/bscolumns][bscolumns class="clear"][/bscolumns]
[bscolumns class="one_half"]
[/bscolumns][bscolumns class="one_half_last_clear"]
Kith x adidas ACE 16+ Pure Control Ultra Boost 'Kith Flamingos'
June 2, 2017
$220
Buy: eBay, Kith[/bscolumns][bscolumns class="clear"][/bscolumns]
[bscolumns class="one_half"]
[/bscolumns][bscolumns class="one_half_last_clear"]
Kith x adidas ACE 17.1 Pure Control Turf Trainer 'Kith Flamingos'
June 2, 2017
$160
Buy: eBay, Kith[/bscolumns][bscolumns class="clear"][/bscolumns]
[bscolumns class="one_half"]
[/bscolumns][bscolumns class="one_half_last_clear"]
Kith x adidas Copa Mudial Turf Trainer 'Kith Cobras'
June 2, 2017
$140
Buy: eBay, Kith[/bscolumns][bscolumns class="clear"][/bscolumns]
[bscolumns class="one_half"]
[/bscolumns][bscolumns class="one_half_last_clear"]
Kith x adidas Copa Mudial Ultra Boost 'Kith Cobras'
June 2, 2017
$220
Buy: eBay, Kith[/bscolumns][bscolumns class="clear"][/bscolumns]
[bscolumns class="one_half"]
[/bscolumns][bscolumns class="one_half_last_clear"]
Kith x adidas ACE 17+ Cleat 'Kith Flamingos'
June 2, 2017
$300
Buy: eBay, Kith[/bscolumns][bscolumns class="clear"][/bscolumns]
[bscolumns class="one_half"]
[/bscolumns][bscolumns class="one_half_last_clear"]
Kith x adidas Copa Mudial Cleat 'Kith Cobras'
June 2, 2017
$300
Buy: eBay, Kith[/bscolumns][bscolumns class="clear"][/bscolumns]
[bscolumns class="one_half"]
[/bscolumns][bscolumns class="one_half_last_clear"]
Air Jordan XXX1 Low 'Black White'
June 2, 2017
Black/White
897564-002
$160
Buy: eBay, FootLocker.com[/bscolumns][bscolumns class="clear"][/bscolumns]
[bscolumns class="one_half"]
[/bscolumns][bscolumns class="one_half_last_clear"]
Air Jordan 7 'Pure Money'
June 3, 2017
White/Metallic Silver-Pure Platinum
304775-120
$190
Buy: eBay, FinishLine.com[/bscolumns][bscolumns class="clear"][/bscolumns]
[bscolumns class="one_half"]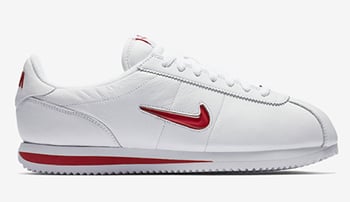 [/bscolumns][bscolumns class="one_half_last_clear"]
Nike Cortez 'Jewel'
White/University Red
June 3, 2017
938343-100
$100
Buy: eBay, Nike.com[/bscolumns][bscolumns class="clear"][/bscolumns]
[bscolumns class="one_half"]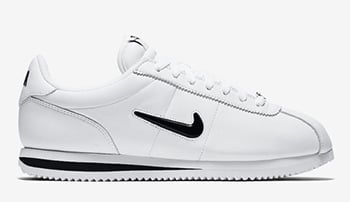 [/bscolumns][bscolumns class="one_half_last_clear"]
Nike Cortez 'Jewel'
White/Black
June 3, 2017
938343-101
$100
Buy: eBay, Nike.com[/bscolumns][bscolumns class="clear"][/bscolumns]
[bscolumns class="one_half"]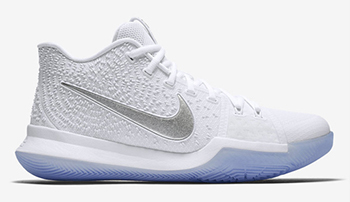 [/bscolumns][bscolumns class="one_half_last_clear"]
Nike Kyrie 3 'White Chrome'
White/Chrome
June 3, 2017
852395-103
$120
Buy: eBay, EastBay.com[/bscolumns][bscolumns class="clear"][/bscolumns]
[bscolumns class="one_half"]
[/bscolumns][bscolumns class="one_half_last_clear"]
Nike Kobe AD NXT 'Black White'
Black/White
June 3, 2017
882049-007
$200
Buy: eBay, Nike.com[/bscolumns][bscolumns class="clear"][/bscolumns]
[bscolumns class="one_half"]
[/bscolumns][bscolumns class="one_half_last_clear"]
Nike LeBron Soldier 11 'Court General'
White/Metallic Gold-Black
June 3, 2017
897644-101
$130
Buy: eBay, FootAction.com[/bscolumns][bscolumns class="clear"][/bscolumns]
[bscolumns class="one_half"]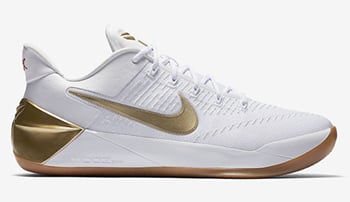 [/bscolumns][bscolumns class="one_half_last_clear"]
Nike Kobe AD 'Big Stage'
White/Metallic Gold-Metallic Gold
June 3, 2017
852425-107
$160
Buy: eBay, Nike.com[/bscolumns][bscolumns class="clear"][/bscolumns]
[bscolumns class="one_half"]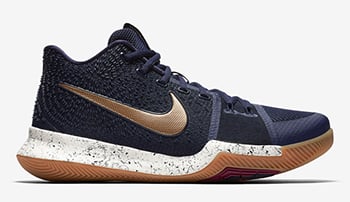 [/bscolumns][bscolumns class="one_half_last_clear"]
Nike Kyrie 3 'Obsidian Gold'
Obsidian/Metallic Gold-Summit White
June 3, 2017
852395-400
$120
Buy: eBay, Nike.com[/bscolumns][bscolumns class="clear"][/bscolumns]
[bscolumns class="one_half"]
[/bscolumns][bscolumns class="one_half_last_clear"]
adidas EQT Support ADV
June 3, 2017
BY9584
$110
Buy: eBay, FootLocker.com[/bscolumns][bscolumns class="clear"][/bscolumns]
[bscolumns class="one_half"]
[/bscolumns][bscolumns class="one_half_last_clear"]
adidas EQT Support ADV
June 3, 2017
CP8928
$110
Buy: eBay, FootLocker.com[/bscolumns][bscolumns class="clear"][/bscolumns]
[bscolumns class="one_half"]
[/bscolumns][bscolumns class="one_half_last_clear"]
adidas EQT Support ADV
June 3, 2017
BY9583
$110
Buy: eBay, FootLocker.com[/bscolumns][bscolumns class="clear"][/bscolumns]
[bscolumns class="one_half"]
[/bscolumns][bscolumns class="one_half_last_clear"]
adidas EQT Support ADV
June 3, 2017
BY9112
$110
Buy: eBay, FootLocker.com[/bscolumns][bscolumns class="clear"][/bscolumns]
[bscolumns class="one_half"]
[/bscolumns][bscolumns class="one_half_last_clear"]
adidas EQT Support ADV
June 3, 2017
CP9557
$110
Buy: eBay, FootLocker.com[/bscolumns][bscolumns class="clear"][/bscolumns]
[bscolumns class="one_half"]
[/bscolumns][bscolumns class="one_half_last_clear"]
adidas EQT Support ADV
June 3, 2017
CP9558
$110
Buy: eBay, FootLocker.com[/bscolumns][bscolumns class="clear"][/bscolumns]
[bscolumns class="one_half"]
[/bscolumns][bscolumns class="one_half_last_clear"]
adidas EQT Support ADV
June 3, 2017
BY9111
$110
Buy: eBay, FootLocker.com[/bscolumns][bscolumns class="clear"][/bscolumns]
[bscolumns class="one_half"]
[/bscolumns][bscolumns class="one_half_last_clear"]
adidas EQT Support RF 'Power Red'
Power Red/Footwear White-Collegiate Burgundy
June 3, 2017
BY9620
$100
Buy: eBay, FootLocker.com[/bscolumns][bscolumns class="clear"][/bscolumns]
[bscolumns class="one_half"]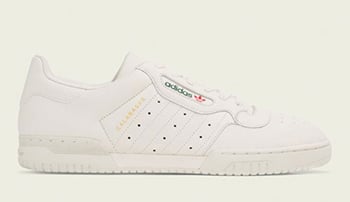 [/bscolumns][bscolumns class="one_half_last_clear"]
adidas Yeezy PowerPhase
Core White/Core White
June 4, 2017
CQ1693
$120
Buy: eBay, adidas.com[/bscolumns][bscolumns class="clear"][/bscolumns]
[bscolumns class="one_half"]
[/bscolumns][bscolumns class="one_half_last_clear"]
Nike Flyknit Racer 'Be True'
Multi-Color/Black-White
June 5, 2017
902366-100
$160
Buy: eBay, Nike.com[/bscolumns][bscolumns class="clear"][/bscolumns]
[bscolumns class="one_half"]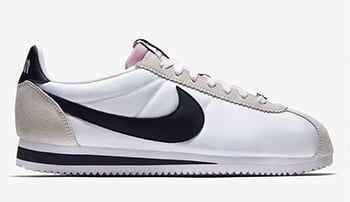 [/bscolumns][bscolumns class="one_half_last_clear"]
Nike Cortez 'Be True'
White/Black-Summit White
June 5, 2017
902806-100
$90
Buy: eBay, Nike.com[/bscolumns][bscolumns class="clear"][/bscolumns]
[bscolumns class="one_half"]
[/bscolumns][bscolumns class="one_half_last_clear"]
Nike Air Zoom Pegasus 34 'Be True'
Wolf Grey/Pink Blast-Pure Platinum-White
June 5, 2017
899475-001
$120
Buy: eBay, Nike.com[/bscolumns][bscolumns class="clear"][/bscolumns]
[bscolumns class="one_half"]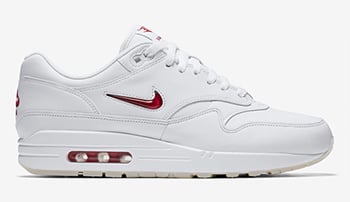 [/bscolumns][bscolumns class="one_half_last_clear"]
Nike Air Max 1 Premium SC 'Jewel'
White/University Red-University Red
June 5, 2017
918354-104
$140
Buy: eBay, Nike.com[/bscolumns][bscolumns class="clear"][/bscolumns]
[bscolumns class="one_half"]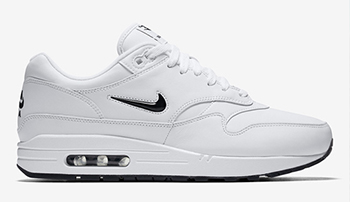 [/bscolumns][bscolumns class="one_half_last_clear"]
Nike Air Max 1 Premium SC 'Jewel'
White/Black
June 5, 2017
918354-103
$140
Buy: eBay, Nike.com[/bscolumns][bscolumns class="clear"][/bscolumns]