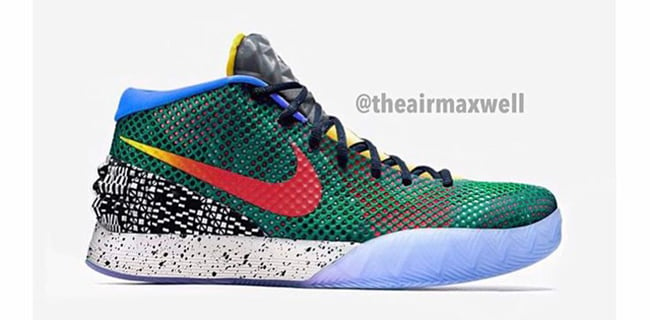 We reported early on that a pair which was being called 'What The' Nike Kyrie 1 would release. That pair seems like will forever stay a sample but now sources are pointing to another pair which is being dubbed what the.
As you can see, this new addition to the Kyrie 1 lineup does feature colors as well placement from past releases which leads us to believe that this pair could be the final release. For example around the heel is the same pattern taken from the 'BHM' release while the swoosh comes from 'The Dream'. The base is taken from the Flytrap while the liner showing blue is borrowed from the 'Brotherhood' aka 'Duke'.
Below you can see an up-close image of the 'What The' Nike Kyrie 1. Make sure to check back with us for additional information, details and when a release is happening.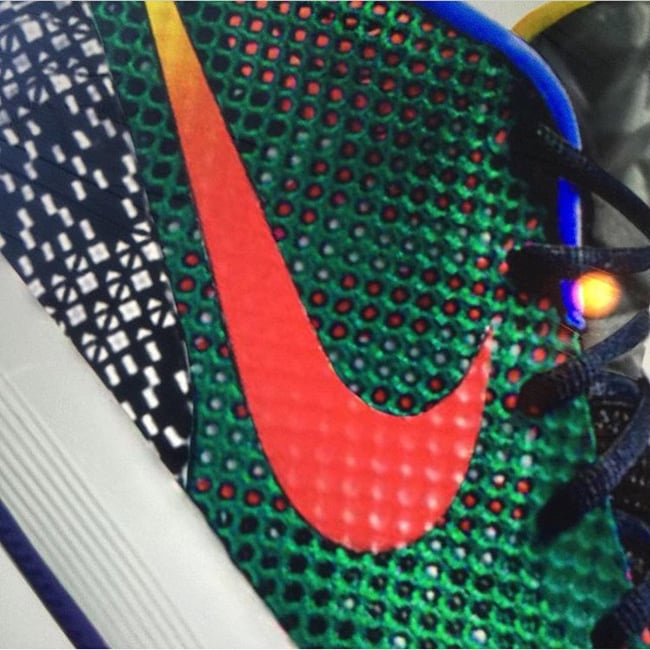 Source: samtad2323