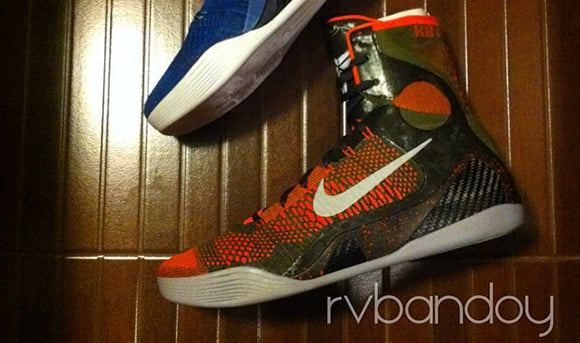 We have seen a handful of Nike Kobe 9 Elites lately and it appears the brand has slowed down on the low tops. We showed you the Jerry Buss inspired pair, the Snakeskin, Victory and now this pair which is being called 'Strategy'.
For the Strategy Nike Kobe 9 Elite it looks like the uppers have a crimson red or possible a darker shade, a little hard to tell from this image. Black and olive land on the Flyknit while the Kobe logo and swoosh come in white.
At the time of writing a release date has not been leaked but we will keep you up to date with more images and additional information.
Source: @rvbandoydj