Only a few more weeks left of the year and this is another strong weekend of sneaker releases.
The weekend officially starts off with the latest KD 9 dubbed 'Oreo' along with the Kobe AD. Following we have the Harden Vol 1 'Dark Ops Xeno'. Ewing will drop three pairs of the Ewing 33 Hi will Palace Skateboards collaborations with adidas on two pairs of the EQT Running Support 93.
Saturday is probably the most exciting day for everyone. First we have the Doernbecher collection which includes the Air Jordan 7 Doernbecher and other models. Also coming from Jordan Brand is the 'Red Velvet' Air Jordan 11 and the 'Wool' Air Jordan 3. The Three Stripes brand and Kanye West will debut the 'Core Black' Yeezy Boost 350 V2. As well, CNCPTS is dropping two pairs of the Reebok Insta Pump Fury.
Below you can check out all the releases taking place this weekend. As well, there are links where you can buy them. Visit the comments section and let us know which pair(s) you are going after.
December 15th – 17th 2016 Releases
[bscolumns class="one_half"]
[/bscolumns][bscolumns class="one_half_last_clear"]
Nike KD 9 'Oreo'
White/Black-White
December 15, 2016
843392-100
$150
Buy: eBay, FootAction.com[/bscolumns][bscolumns class="clear"][/bscolumns]
[bscolumns class="one_half"]
[/bscolumns][bscolumns class="one_half_last_clear"]
Nike SB Stefan Janoski Premium 'Baroque Brown'
Baroque Brown/Sail
December 15, 2016
705405-221
$135
Buy: eBay, NikeStore.com[/bscolumns][bscolumns class="clear"][/bscolumns]
[bscolumns class="one_half"]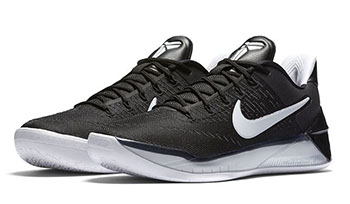 [/bscolumns][bscolumns class="one_half_last_clear"]
Nike Kobe AD 'Black White'
Black/White-Black
December 16, 2016
852425-001
$160
Buy: eBay, FootLocker.com[/bscolumns][bscolumns class="clear"][/bscolumns]
[bscolumns class="one_half"]
[/bscolumns][bscolumns class="one_half_last_clear"]
Nike Air Max Foamdome 'Eggplant'
Varsity Purple/Black
December 16, 2016
843749-500
$250
Buy: eBay, NikeStore.com[/bscolumns][bscolumns class="clear"][/bscolumns]
[bscolumns class="one_half"]
[/bscolumns][bscolumns class="one_half_last_clear"]
Palace Skateboards x adidas EQT Running Support 93 PK 'Navy'
December 16, 2016
Navy/White
BB396
Buy: eBay, adidas.com[/bscolumns][bscolumns class="clear"][/bscolumns]
[bscolumns class="one_half"]
[/bscolumns][bscolumns class="one_half_last_clear"]
Palace Skateboards x adidas EQT Running Support 93 PK 'Fluro Yellow'
December 16, 2016
Light Blue/Fluro Yellow
BB3397
Buy: eBay, adidas.com[/bscolumns][bscolumns class="clear"][/bscolumns]
[bscolumns class="one_half"]
[/bscolumns][bscolumns class="one_half_last_clear"]
adidas Harden Vol. 1 'Dark Ops Xeno'
Core Black/Core Black
December 16, 2016
CG4940
$140
Buy: eBay, adidas.com[/bscolumns][bscolumns class="clear"][/bscolumns]
[bscolumns class="one_half"]
[/bscolumns][bscolumns class="one_half_last_clear"]
Ewing 33 Hi 'Black Cement'
December 16, 2016
$120
Buy: eBay, EwingAthletics.com[/bscolumns][bscolumns class="clear"][/bscolumns]
[bscolumns class="one_half"]
[/bscolumns][bscolumns class="one_half_last_clear"]
Ewing 33 Hi 'Sycamore'
December 16, 2016
$120
Buy: eBay, EwingAthletics.com[/bscolumns][bscolumns class="clear"][/bscolumns]
[bscolumns class="one_half"]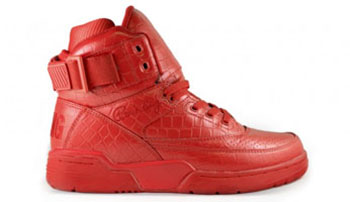 [/bscolumns][bscolumns class="one_half_last_clear"]
Ewing 33 Hi 'Croc Red'
December 16, 2016
$120
Buy: eBay, EwingAthletics.com[/bscolumns][bscolumns class="clear"][/bscolumns]
[bscolumns class="one_half"]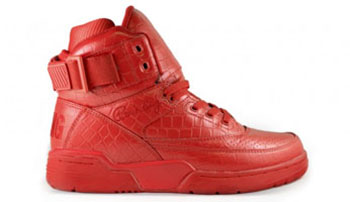 [/bscolumns][bscolumns class="one_half_last_clear"]
Li-Ning Way of Wade 5 'Christmas'
December 17, 2016
$165
Buy: eBay, WayofWade.com[/bscolumns][bscolumns class="clear"][/bscolumns]
[bscolumns class="one_half"]
[/bscolumns][bscolumns class="one_half_last_clear"]
CNCPTS x Reebok Insta Pump Fury
Black/Metallic Silver
December 17, 2016
$175
Buy: eBay, CNCPTS.com[/bscolumns][bscolumns class="clear"][/bscolumns]
[bscolumns class="one_half"]
[/bscolumns][bscolumns class="one_half_last_clear"]
CNCPTS x Reebok Insta Pump Fury
White/Metallic Silver
December 17, 2016
$175
Buy: eBay, CNCPTS.com[/bscolumns][bscolumns class="clear"][/bscolumns]
[bscolumns class="one_half"]
[/bscolumns][bscolumns class="one_half_last_clear"]
Brooks Beast x Anwar Carrots
December 17, 2016
$150
Buy: eBay, 424[/bscolumns][bscolumns class="clear"][/bscolumns]
[bscolumns class="one_half"]
[/bscolumns][bscolumns class="one_half_last_clear"]
adidas Yeezy Boost 350 V2 'Black White'
Core Black/Core White-Core Black
December 17, 2016
BY1604
$220
Buy: eBay, adidas.com[/bscolumns][bscolumns class="clear"][/bscolumns]
[bscolumns class="one_half"]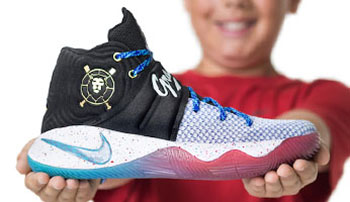 [/bscolumns][bscolumns class="one_half_last_clear"]
Nike Kyrie 2 Doernbecher by Andy Grass
December 17, 2016
$120
Buy: eBay, NikeStore.com[/bscolumns][bscolumns class="clear"][/bscolumns]
[bscolumns class="one_half"]
[/bscolumns][bscolumns class="one_half_last_clear"]
Nike Air Max Zero Doernbecher by Chase Swearingen
December 17, 2016
$150
Buy: eBay, NikeStore.com[/bscolumns][bscolumns class="clear"][/bscolumns]
[bscolumns class="one_half"]
[/bscolumns][bscolumns class="one_half_last_clear"]
Nike Air Huarache Ultra Doernbecher by Braylin Soon
December 17, 2016
$115
Buy: eBay, NikeStore.com[/bscolumns][bscolumns class="clear"][/bscolumns]
[bscolumns class="one_half"]
[/bscolumns][bscolumns class="one_half_last_clear"]
Nike Stefan Janoski Max Doernbecher by Corwin Carr
December 17, 2016
$125
Buy: eBay, NikeStore.com[/bscolumns][bscolumns class="clear"][/bscolumns]
[bscolumns class="one_half"]
[/bscolumns][bscolumns class="one_half_last_clear"]
Nike Air Max Zero Doernbecher by Chehayla Hyatt
December 17, 2016
$130
Buy: eBay, NikeStore.com[/bscolumns][bscolumns class="clear"][/bscolumns]
[bscolumns class="one_half"]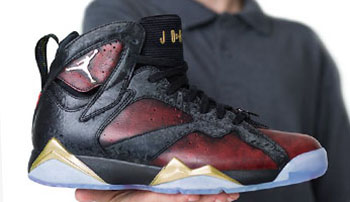 [/bscolumns][bscolumns class="one_half_last_clear"]
Air Jordan 7 Doernbecher
Black/University Red-Metallic Gold
December 17, 2016
898651-015
$190
Buy: eBay, NikeStore.com[/bscolumns][bscolumns class="clear"][/bscolumns]
[bscolumns class="one_half"]
[/bscolumns][bscolumns class="one_half_last_clear"]
Air Jordan 11 GS Velvet 'Night Maroon'
December 17, 2016
Night Maroon/Metallic Gold-Night Maroon
852625-650
$220
Buy: eBay, FootLocker.com[/bscolumns][bscolumns class="clear"][/bscolumns]
[bscolumns class="one_half"]
[/bscolumns][bscolumns class="one_half_last_clear"]
Air Jordan 3 Wool
December 17, 2016
Dark Grey/Dark Grey-Sail
854263-004
$200
Buy: eBay, FinishLine.com[/bscolumns][bscolumns class="clear"][/bscolumns]