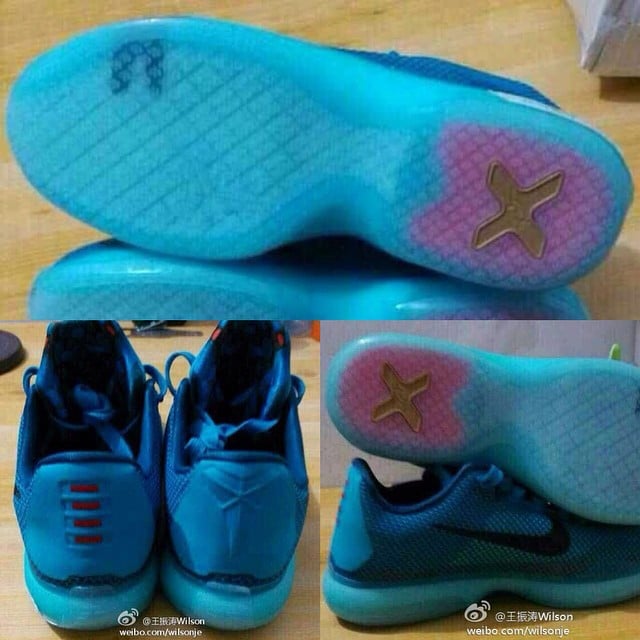 When we saw this image, we knew without a doubt that this is an upcoming pair of the Nike Kobe 10, but some are questioning it. We feel the only thing that could be in question is if this is the final version or a sample floating around and some changes will come.
It is evident this is apart of the Kobe line. You can see this is a low top, which we covered that the Kobe 10 would initially release as. Still doesn't mean these are them but more evidence to point that these are in-fact the 10s on the heel the Kobe logo embossed. Ok, other Kobe models could his logo but they won't have a X on the sole, which is the roman numeral for 10 (obviously).
If we go further, we brought you news about three upcoming colorways. One of those featured Blue Lagoon, Black and Vapor Green with a product number of 705317-403. Judging by the image, this has to be the Nike Kobe 10. If this is the Blue Lagoon they release on February 7th 2015.
What are your thoughts on this first look of the Nike Kobe 10?
Source: @aaronknows