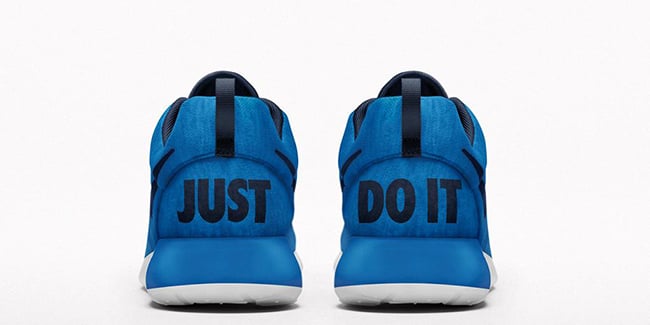 NikeiD has added a new option to the Nike Roshe Run. You can now add text to the heel of each shoe. While characters are limited, it does make your pair even more unique from others.
The amount of colors and materials are still the same, but the large block letters that can be added at the heel is something we have yet to experience. For now, you are only allowed 5 letters on each heel, which is somewhat of a limitation especially for those that want their brand name, team or even even school.
If you would like to create your own pair, you can head over to NikeStore now. Retail price has increased, which will run you $115.