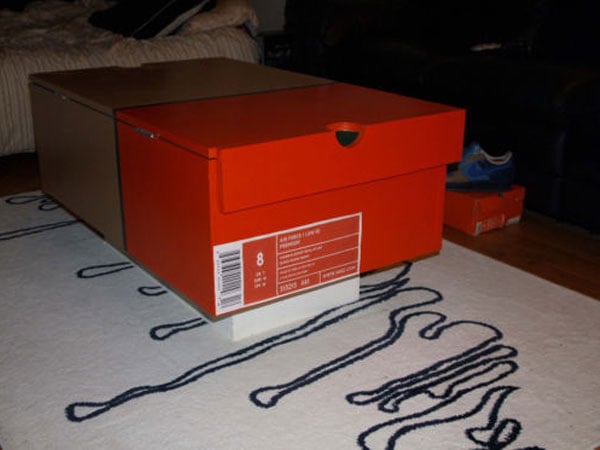 Sneaker art has been widely celebrated in the past couple years from paintings, sculptures, graffiti and now, furniture.
This giant sized piece of art is a custom made coffee table shaped like the old Nike shoe box, constructed from pinewood and made with a functioning lid and hinges. The table measures 24″ (width) x 40.5″ (length) x 13″ (height) on top of a base, which puts the table at 19″ off the ground. This piece is finished off with a Nike Air Max 95 'Stash' box tag.
If you wanna add swag to your crib, it's available on eBay
right now!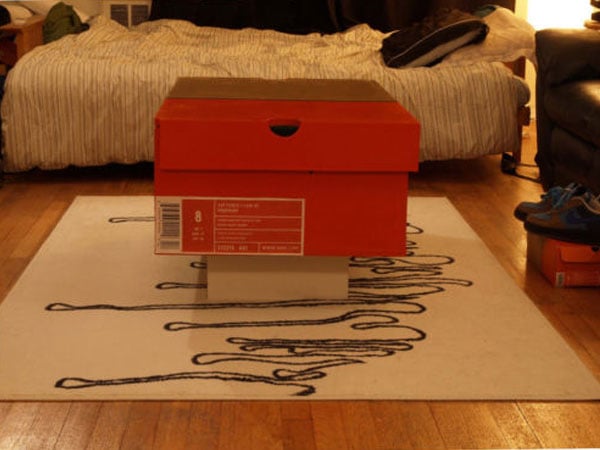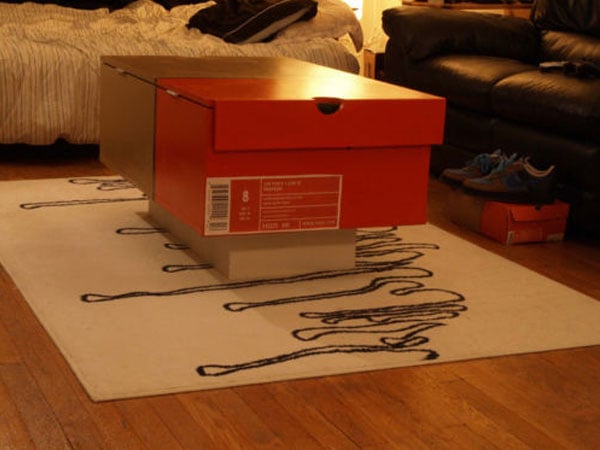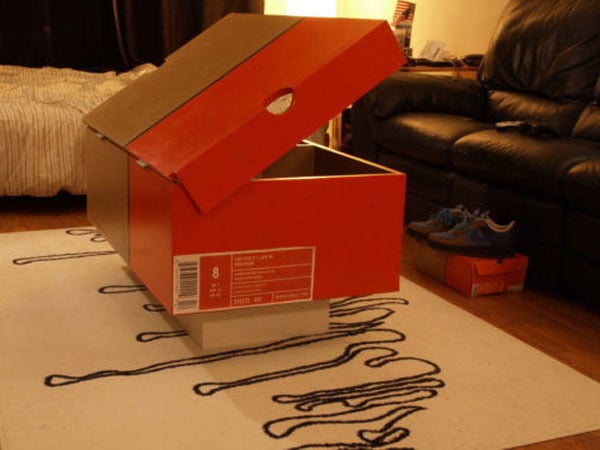 -J2!