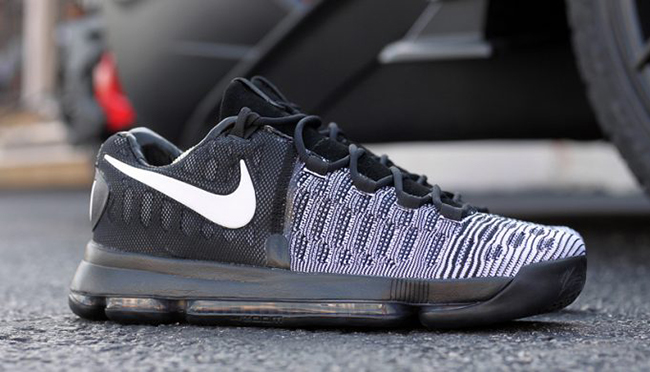 Before the Nike KD 9 was leaked, we all wondered how the latest model from Kevin Durant would look like. Although it is evident that most are not happy with the look of the KD 8, there was hope for the KD 9. Customizer who goes by Dank was able to get the KD 9 early in which have has altered them to present us with the Nike KD 9 Revision Custom.
Talking about his latest project, Dank said the following:
This custom was simply a revision of how I thought the KD9 should have been designed. By cutting and reshaping the lines of the collar, the shoe retains a more customary shape thats pleasing to the eyes while making for a more adjustable fit by adding an actual tongue.
Keep scrolling below to check out more photos of the Nike KD 9 Revision by Dank Customs. Do you think that Nike Basketball should launch this model instead? Let us know by visiting the comments section. To check out more of Dank's work, visit his website by clicking here.