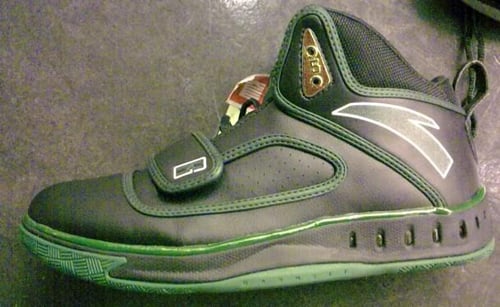 When Kevin Garnett had decided to opt out of his contract with Adidas most of us were surprised to say the least. Not for the fact that he left Adidas, but because he left to join Anta.

Today we have our first look at KG's new signature model, name unknown as of now. There are two versions. First is an away colorway with a forefoot strap, the second pair bares resemblance to the away in certain aspects but looks to be an entirely different shoe done in a home colorway. The third model is the same as the 'home' version, due to poor lighting we can't tell what the exact colorway is, only that it looks to be black/royal blue and yellow… not sure why since KG plays for the Celtics.

Hit the jump to view more images. Don't be shy to discuss your thoughts as well.

Via HoopsChina