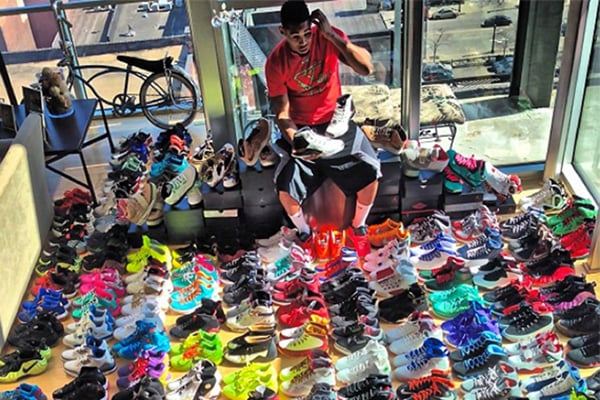 Cleveland Browns corner and bonafide sneakerhad Joe Haden has signed a deal with Jordan Brand. We can honestly say Haden is a truly into sneakers as you can look through his Instagram and see him with various pairs of Jordan's and Nike's. He also opened up a store last year, The Restock in downtown Cleveland.
An official announcement has yet to come from Jordan Brand, but before the ink even dried Joe Haden took to Twitter and shared an image of him wearing a Jordan Brand bracelet with the following "Dreams do come true!!! Glad to be part of the Jordan Brand family!!!! #GodisGreat #TheGOAT".
Although he does have Nike's in his rotation, it's clear that his favorite is JB and now that he is signed to the brand, if he had a problem ever getting a release before (which we doubt), that is now solved.
Dreams do come true!!! Glad to be part of the Jordan Brand family!!!! #GodisGreat #TheGOAT pic.twitter.com/YwChWYEjFM

— Joe Haden (@joehaden23) July 12, 2015
Image Source: joehaden23