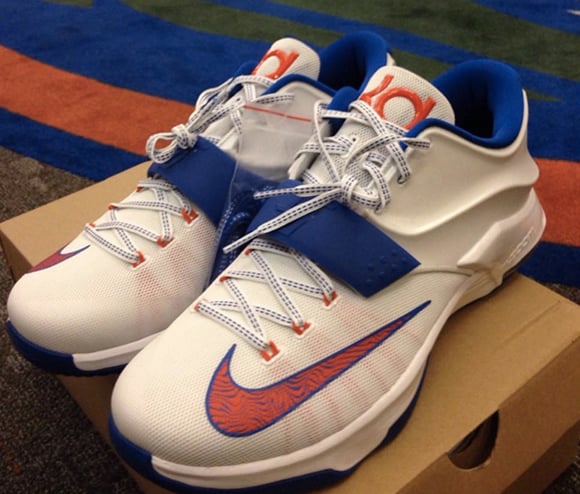 So far we have seen pairs of KD 7s made for University's like Arizona, Texas and Oregon. The next College to receive an exclusive pair of Nike KD 7s is the Florida Gators.
We are sure the Florida Gators will be playing home games in this PE, which comes with a white base with details that include blue and orange strategically placed.
As you probably expected this pair will not hit retailers, but if you want a pair of the Florida Gators KD 7 PEs or something close, you can stop by NikeiD.
Source: Rashon Burno