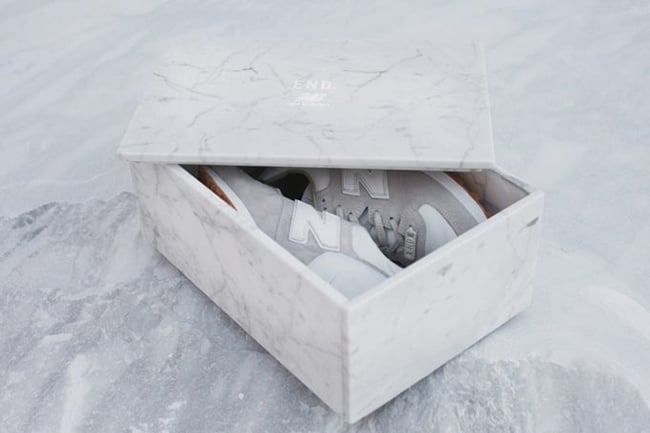 END has another collaboration set to take place and for the first time, it will be with New Balance. This upcoming release is known as the END x New Balance 'Marble White'.
This New Balance collaboration with END features a covetable, luxury material used throughout history to create some of the world's finest works of art and architectural wonders; Carrara marble forms the bedrock of END.'s inaugural collaboration with New Balance.
Although END has only given us a teaser of what's to come, it also appears that some matching clothing will be available. In addition, it also looks like special packaging will come with the shoes that feature a marble design.
Below you can check out a few more images of the New Balance Marble White release. While release info and a retail price is unknown as of now, we expect to have additional news for you soon.
Source: END