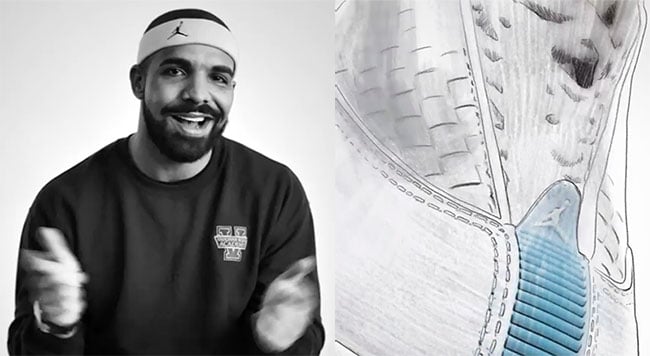 Jordan Brand sat down with team member Drake in a new short video to talk about his very first pair of Air Jordan's that he received from his father as a kid.
Spoiler alert, Drake very first pair was the 'Columbia' Air Jordan 15 that originally released on February 5th, 2000. The Air Jordan 15, in our opinion is underrated, but the majority of sneakerheads are not a fan. While there is a rumor going around that the 15s are expected to return in 2017, it isn't known if the Columbia's will be one of them and to date, only released one time.
Below you can watch the video that Jordan Brand released today featuring Drake who talks a bit more about his first pair of Air Jordan's and how it was with his friends rocking them. As well, he explains how he relates to the G.O.A.T. when he hits the stage. Hit the comments section below and let us know what your first pair of Jordan's were.
"Jordan is a winning mentality."@Drake knows. #WEAREJORDANhttps://t.co/SjdFDn6TEx

— Jordan (@Jumpman23) February 7, 2016