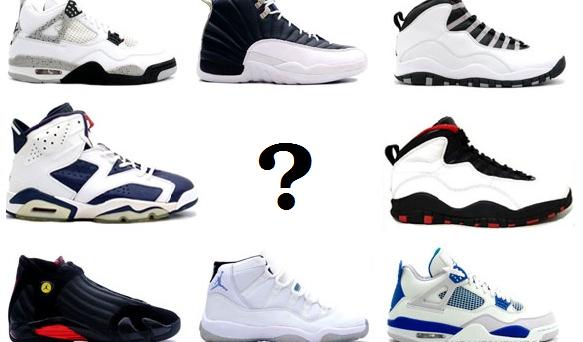 With all of the confirmed Retro releases for 2012 that we've seen so far, is there such a thing as over doing it?

Back in the early days of Jordan Brand, there was the flagship model dubbed the 'Air Jordan' and alongside of the flagship model there were a limited number of Team models available for fans of the brand and basketball players alike. When the Retro made its first re-appearance in 1999, they were a hit and miss at most locations just as they were back in 1994. At that time, consumers wanted the latest model of Air Jordan and not an older model that was usually considered outdated. Then came 2000/ 01 and the Retro XI had been issued… suffice to say, since then, the Retro has overshadowed every single release to date.

Retro Jordan products used to be a treat, coming out just a few times a year. Now the brand(s) seem to rely heavily on its Retro line which sees a release every month, sometimes multiple releases per month. It has gotten to the point to where a Retro is getting the Retro treatment… as if they've lost their mojo in the creativity department.

Sure, we still have the flagship model each February during All-Star weekend; however, they aren't as clamored as they once were. Nowadays the Retro has overtaken the market, completely saturated the market to be exact. I'm not just talking about Jordan Retro's at this point either… if it had a Swoosh or a Jumpman on it, it'll be Retro-ed… it is no longer a matter of 'IF' but more a matter of 'WHEN'.

It has gotten to the point to where the new line of sneakers even have rehashed ideas and designs from the past, nothing seems to be sacred or hold any sentimental value anymore. There are some sneakers that we truly appreciate getting Retro-ed, such as the Chicago X… which has never been given the Retro treatment until now, yet, directly after the release of a true classic… we will see a handful of awkward colorways applied to the model.

With that, my question to you is this… can you really have too much of a good thing? Are there too many Retro models releasing and not enough new designs; are you tired of seeing Retro releases at all, or is too much never enough?