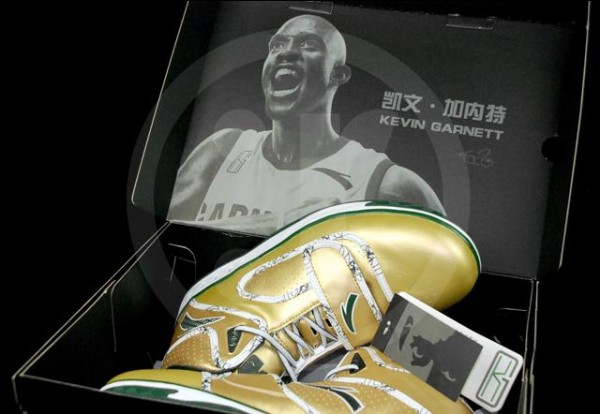 Kevin Garnett and the Celtics look like they're ready for a rematch this Post Season. Maybe we will get to see KG take on his future opponents wearing his new Gold Anta KG1's.

Not much is known as far as performance features are concerned; although if you happened to have checked out our Anta KG1 'Dissected' post, we could see was your typical leather upper, inner boot and a Gel cushion embedded within the heel of the phylon midsole.

This pair can be yours if you are interested in checking out the KG1 by visiting RMK.