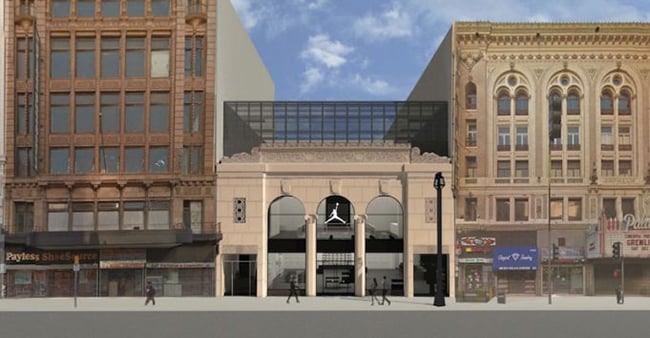 Jordan Brand is bringing their retail experience to Los Angeles. The new flagship store is 19,000 square feet and will be located in Downtown Los Angeles at 620 S. Broadway. The three-story building dates back to the late 1920s.
This information came from Urbanize.la who also goes on to say that the Flagship store will feature a mixture of retail space, training areas and a rooftop basketball court. They obtained this intel from a document from the Downtown Los Angeles Neighborhood Council's Planing and Land Use Committee.
At the time of writing, it isn't known when the new Jordan Brand Flagship store in Downtown LA will open it's doors but we will make sure to update you with additional information. For now you can always visit the Flight 23 store at Santa Moncia's 3rd Street Promenade which opened it's doors back in 2015.