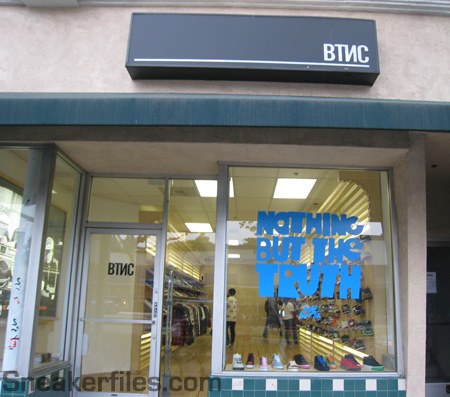 Located in the Downtown Fullerton Promenade, Beatnic is your one stop shop for everything clothing, shoes and more. Beatnic carries a wide variety of brands for shoes and clothing. From Nike SB to Stussy, there is something for everyone. As you first walk in, the shoe wall boasts brands like Nike, Air Jordan and Vans. The wall opposite from it, features brands like The Hundreds, Crooks & Castle, ALIFE, Stussy, and whole lot. I asked the shop owner a few questions about the store and what he thinks about it. While interviewing the shop owner, I soon learned that Beatnic was the first sneaker boutique in Orange County and there aren't many stores like it.
Beatnic is home to sneaker aficionado's and it is hard to not to look inside and see what is everyone doing in there. The modern decor and set-up of the store creates a relaxed environment and the thumping surround sound hip-hop beats makes the experience even better. Beatnic is releasing their own line next year. So if your in the Orange County neighborhood it would smart to drop by Beatnic and discover a great store.
BTNC
203A N. Harbor Blvd.
Fullerton, CA
(714) 441-3434