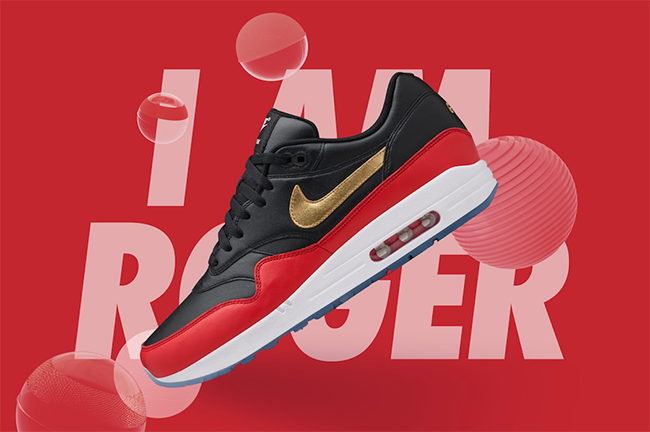 Nike Air Max Day is coming and as you can see the brand is ramping up releases involving different Air Max models for the month of March. With that being said, two styles of the Nike Air Max 1 has been added to NikeID that represent Roger Federer and Sanya Richards Ross.
The standout point on the Roger Federer Nike Air Max 1 is the hits of Gold which is a nod to the tennis star being able to get the Gold whenever he hits the courts.
For Sanya Richards Ross, her version comes in White, Pink and Gold which is the track and field athletes favorite colors.
Although both examples shown can be created and designed via NikeID, you can also get creative with your own version of the Rodger Federer and Sanya Richards Ross Nike Air Max 1. You can see more photos of both pairs below giving you a better look, or you can head on over to NikeID now and start creating.