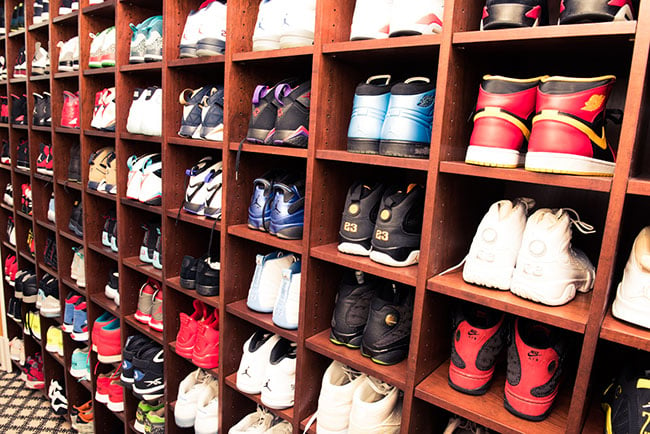 Rick Ross is a known sneakerhead. At one point he was signed to Reebok and even during the partnership, Ross was spotted wearing Air Jordan's. Reebok and Ross would eventually cut ties due to other reasons, but that hasn't stopped him for being known as having a heavy sneaker rotation.
If you ever wondered what Ross has in his sneaker closet, today is your lucky day. The Coveteur was able to capture some of his gems which mainly includes Jordan's of course. However he still have plenty of Reebok models as you can see.
Below are more images showcasing Rick Ross Sneaker Closet. Let us know what gems you spot in the photos and if you own any of them. We also have a feeling that he has a lot more that's shown, but still is a nice rotation (even if some pairs look Deadstock).