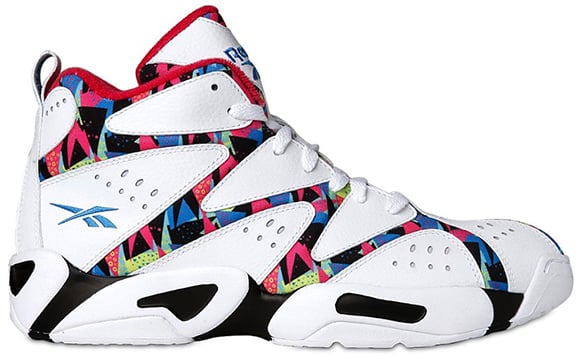 Shawn Kemp aka the Reign Man tore it up in the 90s! During the time he was signed to Reebok and one of the pairs he posterized players with was the Kamikaze I. Paying tribute to the once All Star, Reebok is bringing back the Kamikaze I known as '90s Print'.
The 90s Print Reebok Kamikaze I comes with a white base but on the underlays the company has used multiple colors and shapes, more zig-zagged, giving them a 90s feel. The liner is done in solid pink to ensure your feet will get more attention when rocking them.
Reports point to the Kamikaze I '90s Print' releasing on April 30th, but this is not confirmed as of yet.
Source: Miszapas