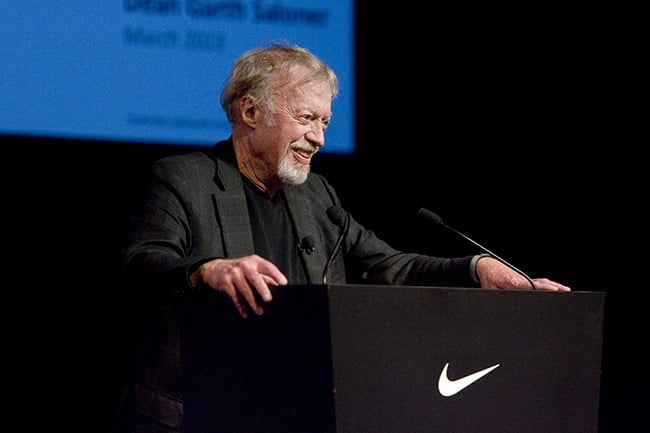 Nike Chairman Phil Knight has retired from the Board of Directors and the Board has appointed Mark Parker, Nike's President and CEO since 2006, to the additional position of Chairman, effective immediately.
"Phil's impact on Nike is immeasurable," said Parker. "His entrepreneurial drive is and always will be part of our DNA."
The Board has also appointed Knight to the position of Chairman Emeritus, with a standing invitation to attend Nike Board meetings as an observer and to lend his experience and time to further the growth of Nike's business.
Knight had also sold his voting interests in the Swoosh LLC to a trust controlled by his son and Nike director, Travis Knight. After the sale of Swoosh voting interests, Travis controls two of the five votes on the Swoosh Board, with the remaining three votes exercised by Nike directors Mark Parker, Alan Graf, Jr., and John Donahoe.