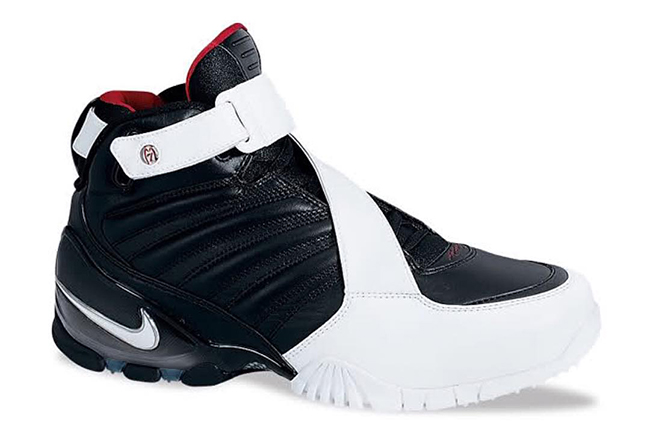 The Nike Air Zoom Vick 3 will be the next model from Michael Vick's signature line to receive the retro treatment in 2016. This comes after the release of the Zoom Vick 2 and the announcement of the Zoom Vick 1 returning.
The Zoom Vick 3 is widely known for it's cross strap and collar strap. Originally released back in 2005, the shoes will debut once again 11 years later. Details of specific color schemes are unknown, but it's likely we see a black, white and red model release inspired by the Atlanta Falcons, like the images posted.
For now we don't have specific release details for the Nike Zoom Vick 3 Retro, just that they are making a comeback in 2016. What pairs do you think Nike should release of Michael Vick's third signature shoe?
Note: Image used is the 2005 release.
Source: baltsneakershow