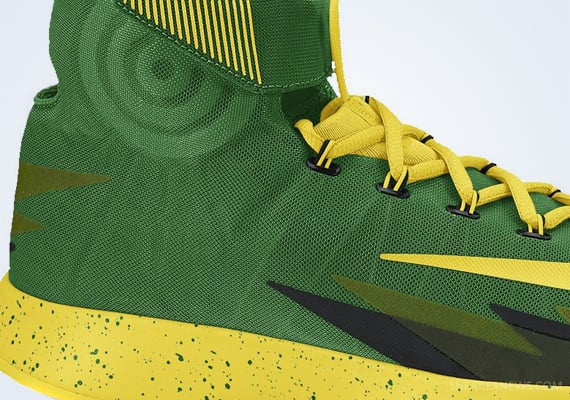 Looks like the Nike Zoom BB Roshe didn't last too long.The shoe is still the same, but the name is drastically different. After sharing your first look at what we thought was the first performance model for the Nike Roshe, we would like to re-introduce you to the Nike Zoom Hyperrev.
Now that the name change is out of the way, we have a new colorway to share with you all. If you can recall, the first pair we shared sported an OKC-inspired color scheme. This time around, the sneaker formely known as the Nike Zoom BB takes on a more Oregon like color palette.
While we are still waiting to receive release information, along with some tech specs, sneakerheads can enjoy a quick look at this latest pair of Hpyerrevs after the jump. Once you finish, let us know how you feel about this latest Nike Basketball creation. Will these shine bright on the court? Or will they ride the bench?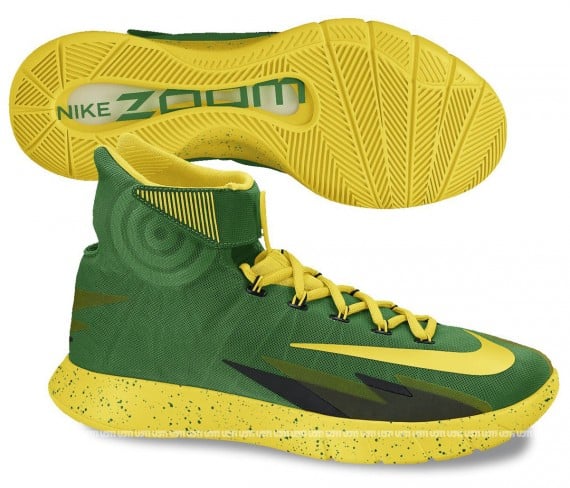 via US11