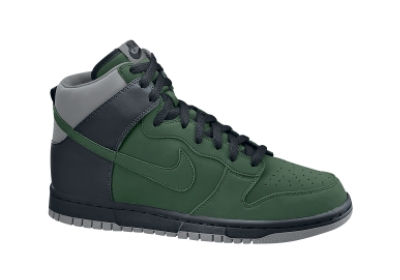 Featuring the likes of the Air Force 1 CMFT, Air Force 1 Foamposite Pro Low, Kobe VIII and Huarache 2K4, Nike has unveiled its 2013 Year of the Snake Collection.
In celebration of 2013 as the Year of the Snake on the Chinese lunar calendar, Nike introduces a Nike Basketball and Nike Sportswear collection of Chinese zodiac footwear inspired by Kobe Bryant and the Year of the Snake respectively. Ever since Nike unveiled its Year of the Horse collection in 2002, fans have eagerly anticipated new collections based on the Chinese lunar calendar concept. This year marks Nike's 12th such release and completes a full cycle of the Chinese zodiac.
The Year of the Snake collection includes the KOBE 8 SYSTEM, which draws inspiration from Bryant's unparalleled on-court skills and his "Black Mamba" on-court alter ego. The Nike Sportswear designs feature signature colors of black, purple, red, and gold with snakeskin-inspired patterns. 2013 corresponds to two characters — 癸巳 ("Gui Si") — in the Chinese sexagenary cycle (a cycle of sixty terms used for recording days or years). The Chinese seal pattern composed of a snake and the two characters 癸巳 ("Gui Si") incorporates the serpentine shape into an embroidered seal making this collection particularly unique.
Stay tuned for a breakdown of each of the silhouettes.