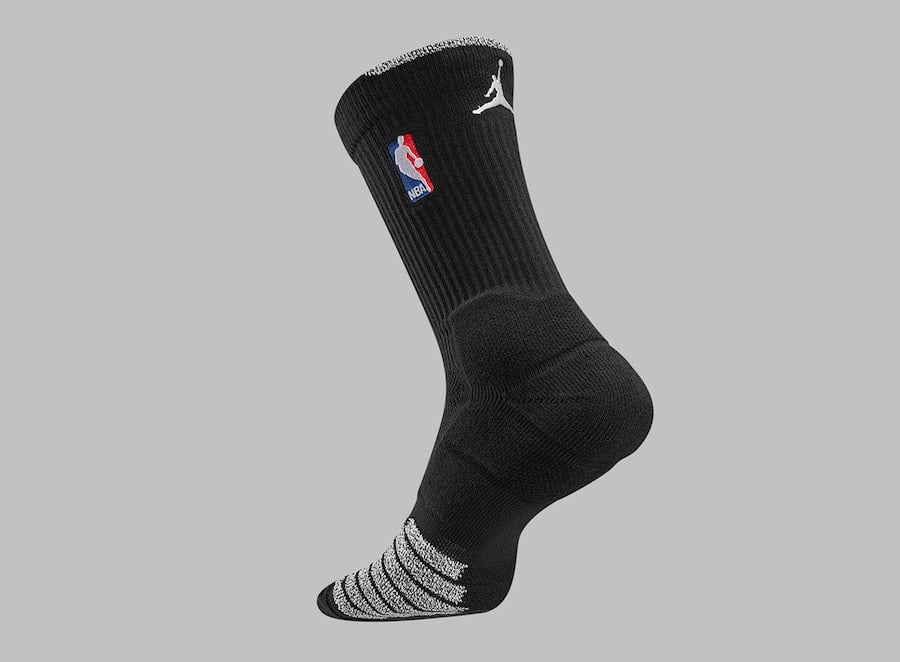 Announced in June 2015, Nike's partnership with the NBA begins with the 2017-18 season. Today, Nike and the NBA share the new Nike NBA NikeGrip Power Crew and Quick Crew socks.
Here are five things to know about the new NBA NikeGrip Power and Quick socks.
1. These are the first Nike socks to have the NBA logo. Special versions of both socks will be worn by all NBA athletes throughout the season, and there will be a Nike sock for each uniform edition.
2. Nike Basketball and Jordan athletes got first-hand experience with the NBA NikeGrip Power and Quick Crew socks at the 2016 Rio Olympics, and provided crucial insights for their development. Nike also worked with collegiate and high school players on all aspects of the sock development and extended wear-testing process.
3. To achieve optimum zoned thickness for the NBA NikeGrip Power Crew sock, Nike's NXT developed a new machine with a larger dial and needle than anything on the market at the time. The needles have wider entries to fit thicker yarn through, which enables the machine to create bigger terry loops that are knitted to sculpt the foot. The machine can add cushion, mesh and NikeGrip where needed. As a result, the NBA NikeGrip Power Crew sock is the most-cushioned performance sock Nike has ever created.
4. Both of Nike's NBA NikeGrip Crew socks are made with cushioning in the areas where basketball players need it most: on the forefoot, heel and ankle. Thinner mesh on top of the sock vents (this placement was determined through thermal mapping). NikeGrip on the lateral side grips the outside of the foot. The forefoot of the NBA NikeGrip Quick Crew sock has Nike Forefoot Lock (two thin spandex bands that arch to support the foot and prevent the socks from bunching near the toes). Both the NBA NikeGrip Power and Quick Crew socks incorporate a heel lock that keeps the sock in place and reduces sliding.
5. Of course, the Charlotte Hornets get their own Jordan socks (another first).
Quick and Power versions of the Nike and Jordan NBA NikeGrip Crew socks come in black and white, and are available October 1st on nike.com/nba. A version of the NBA Nike Elite Quick sock will also be available in team colors.