Nike "McDonalds" Blue Chip Supreme Hits Eastbay Vault!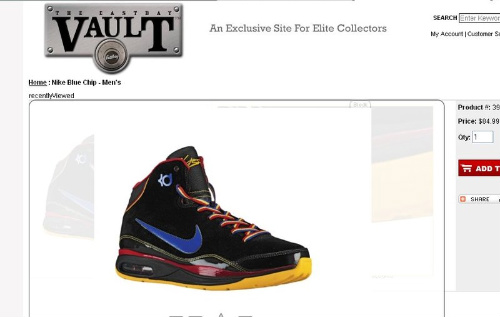 The Swoosh recently gathered exclusive product rights to the McDonalds High School All Star Game, and has quickly capitalized on the venture by releasing a menagerie of kicks. More particularly, a Kevin Durant special make-up of the brand's team Blue Chip Model is being released through Eastbay's Vault initiative for $84.99. The Micky D's exclusive pair is toned up in a black/red/blue/yellow color scheme and was produced in limited numbers, so get yours!
Brian Betschart
Founder and Editor of SF, Brian is considered an expert when it comes to sneakers. Collecting since he was in elementary school, his collection has grown to over 500 pairs and counting. Brian has published articles since 2004, and in 2006, he decided to create Sneaker Files.