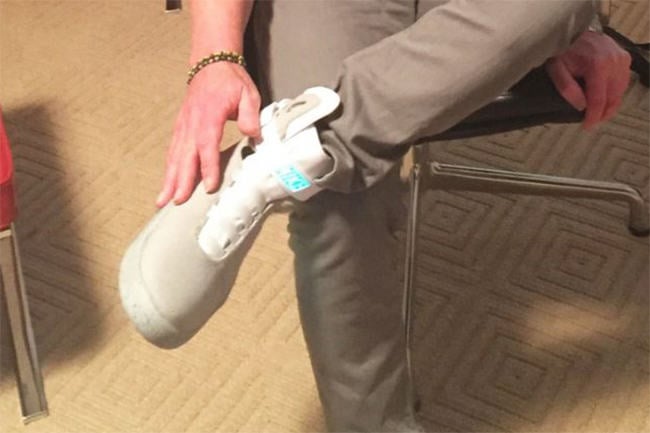 The Nike MAG 2015 will be hands down in the top three most anticipated sneakers of the year. The shoes which first made a debut in the movie "Back to the Future Part II" and then released to the public via auction in 2011 is confirmed to launch in 2015, but with a twist.
The twist? The Nike MAG will have power laces! Nike has filed for a patent which pointed to the shoes being self laced. The 2011 edition did not have this feature, but the movie model did.
Now, could the Nike Mag release on October 21st, 2015? Mac Erdenberger who was employed at advertising agency Wieden+Kennedy and was the art director tweeted an image of himself holding the Air Mag with the date October October 21, 2015. It isn't known if the pair he is holding is the 2011 or 2015 release.
He is a credible source, not only does Wieden+Kennedy work with Nike but the date he revealed is the same date Marty McFly traveled to in the movie.
For now, we can assume the release date for the Nike MAG will be October 21st, 2015. We will have to wait on a retail price and the availability, but even if this is a general release (we doubt it), they will be hard to buy. Make sure to check back with us for further details and images.
See Also: Nike Mag Unveiled, 2016 Charity Auction
Update: Michael J. Fox shares his pair of the Self Lacing Nike Mag thanks to MichaelJFoxOrg. They also went on to say they are coming Spring 2016.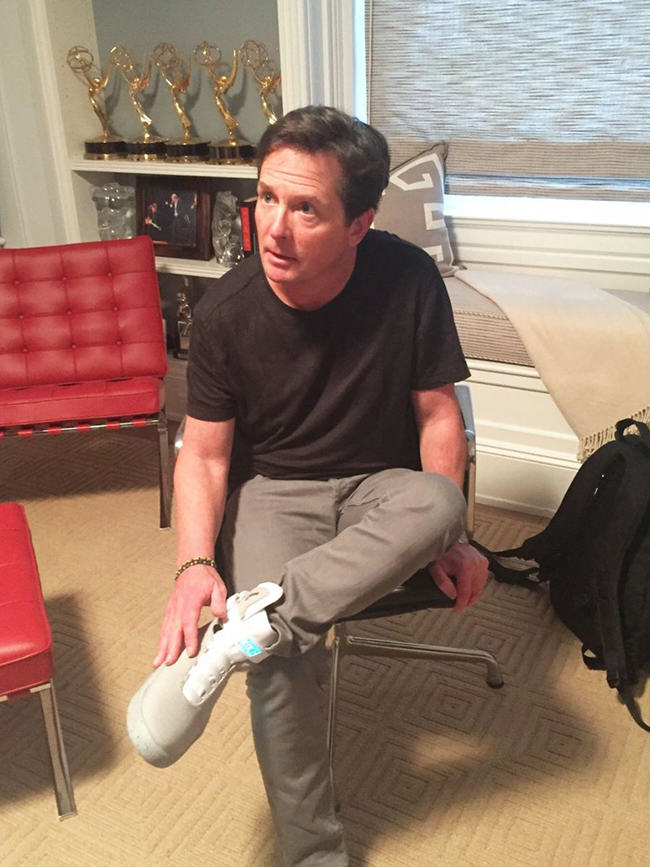 Update: Michael J. Fox just shared a letter he received from Tinker Hatfield on Twitter. The letter says that Fox will receive his pair of the Nike MAG shortly but goes onto say "We're creating more pairs for support in aid of the Michael J Fox Foundation in 2016". So this could mean that the Nike MAG that will self-lace is actually releasing in 2016 and will once again be an auction, or (which we hope) will release today and the proceeds will go to the Michael J. Fox Foundation in 2016 (wishful thinking). Check out the letter below and we will make sure to fill you in on future updates.
Update: According to Sara Eisen from CNBC the self lacing Nike MAG is in NYC. Still there are no images or release details but be prepared for updates throughout the day.
This is major: A source at Nike confirms to me the first pair of self-lacing Nike Mag shoes are in NYC. $nke #backtothefuture #mag

— Sara Eisen (@SaraEisen) October 21, 2015
Hey Sneaker fans, I can report the first self-lacing Nike Mag shoes are in NYC #nike #MAGS https://t.co/NqNFgswM0W

— Sara Eisen (@SaraEisen) October 21, 2015
Update: If this doesn't say that the Nike MAG is releasing tomorrow, then we don't know what is well of course from Nike simply stating it. The official @Nike account made a mention to Michael J. Fox on the social network saying @realmikefox see you tomorrow. There you have it folks, the Nike MAG is releasing tomorrow. We don't know what time, but stay tuned as more info becomes available.
.@realmikefox see you tomorrow.

— Nike (@Nike) October 21, 2015
Nike's PR director Heidi Burgett also chipped in on the fun.
We'll find out tomorrow if self-lacing shoes will be part of the future. https://t.co/X1NxgqRmAR

— Heidi Burgett (@heidiburgett) October 21, 2015
Update: We are now 5 days into October which means that the potential Nike Air Mag release could be just around the corner. Still there isn't any confirmation from Nike yet but a lot of speculation from inside sources. Recently a hat by Nike was shared from majordc with the date October 21st, 2015 embroidered on the inside, the same day the Nike Mag is rumored to release. If the date is true, we should be hearing something shortly.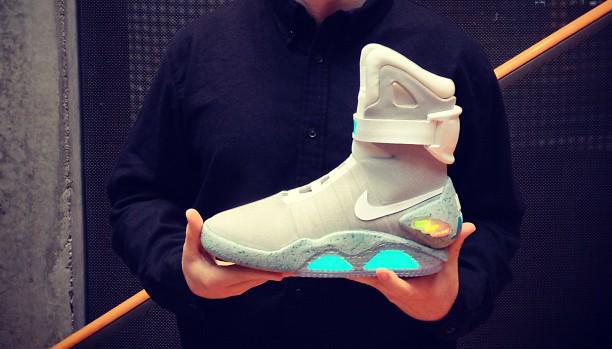 October 21, 2015 pic.twitter.com/uOCp5L8BXz

— Max Erdenberger (@thebetamax) September 9, 2015