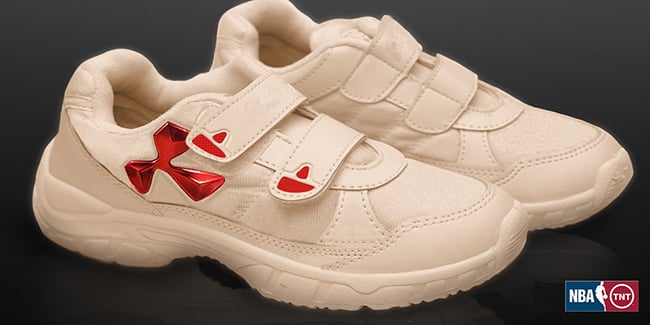 Today we give you a first look at the Nike LeBron 63 that won't release for another 50 years! Ok obviously this is a joke, but with the news that LeBron James signed a lifetime contract with Nike, who knows. But by then this pair will be appropriate attire for the future hall of famer as he would be in his 80s.
NBA on TNT actually mocked up the LeBron 63 using the #WhatAreThose hashtag (on a side note, the What Are Those memes and people yelling it is getting old). The design uses the the dual velcro straps for a lockdown feel and will even come with a small Hyperposite overlay by the heel.
It is kind of odd to think that LeBron could have a pair beyond the number 20, or even 50 by that matter. However if you put it in respective, Michael Jordan is almost halfway there with the release of the Air Jordan 30 expected to take place in 2016.