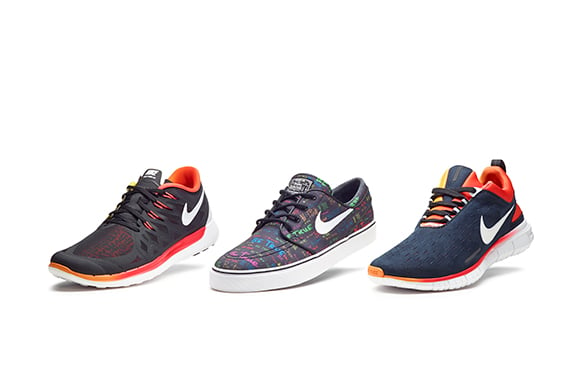 Nike is proud to announce their newest Be True collection that is designed and inspired by the LBGT community.
The Nike #BETRUE collection features three pairs of shoes; the Free 5.0, Free OG and Nike SB Zoom Janoski. With this release, the brand will also launch matching t-shirts which include the #BETRUE Tank top, City Pack T-Shirts.
The rainbow colors supports the diversity various sports as well as the LGBT community.
For the city pack t-shirts, the following locations will have them:
Los Angeles (LAX)
San Francisco (SF)
Portland, Oregon (PDX)
New York City (NYC)
These select locations will also hold #BETRUE run clubs in June:
June 4: Nike Santa Monica
June 5: The Grove and NTLA
June 14: Nike Portland
June 21: Nike Chicago
June 25: Nike SF
June 29: Nike NYC
The collection will start to release June 3rd (locations below) and online at Nike.com on June 5th:
Nike Seattle
Nike Portland
Nike San Francisco
Nike Union Street
Nike Running The Grove
Niketown LA
Nike Santa Monica
Nike Chicago
Nike Mall of America
Nike Boston
Nike Georgetown
Niketown NY
Nike Running Flatiron
Nike Factory locations:
Citadel (Los Angeles) – June 3
MLK (Portland, Ore.) – June 3
National Harbor (Washington, DC) – June 3
Somerville (Boston) – June 3
Aurora (Chicago) — June 15