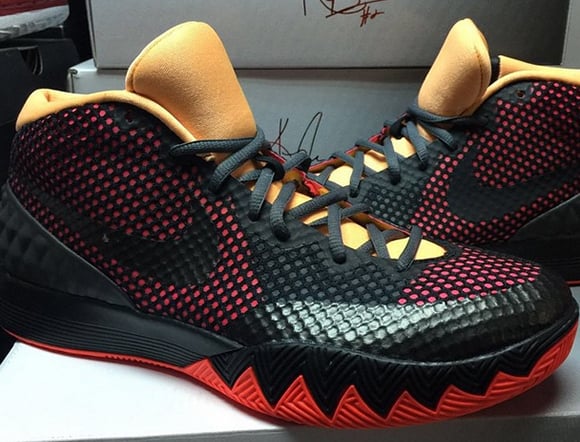 With the Playoffs in full affect, Kyrie Irving and the Cavaliers have taken game 1 in the first round of the post season. Nike so far is celebrating by releasing a Home Kyrie 1, but could an away pair be on the way? It would make sense, but for now this pair is only a sample.
The Away Nike Kyrie 1 comes with predominate black which runs through the midsole and mesh upper. The tongue and liner is done in yellow and you can notice that there isn't any logo or branding from Kyrie. Red is then used on the midsole, side panels and toe box.
No word if the Nike Kyrie 1 Away sample will actually release, but if they do expect us to let you know. Check out more images below as well as a black to white lace swap.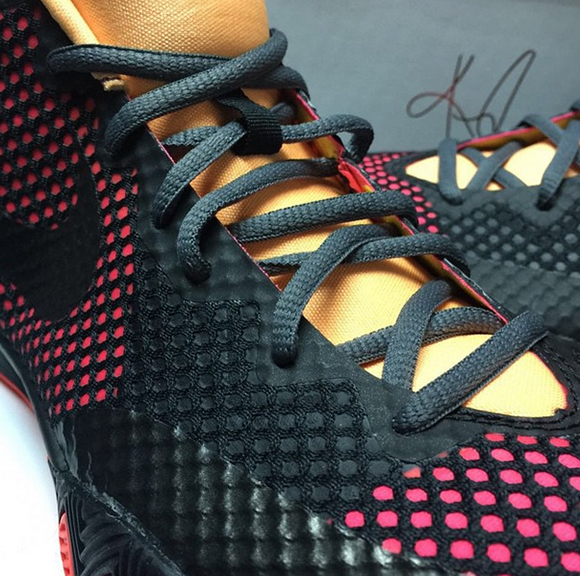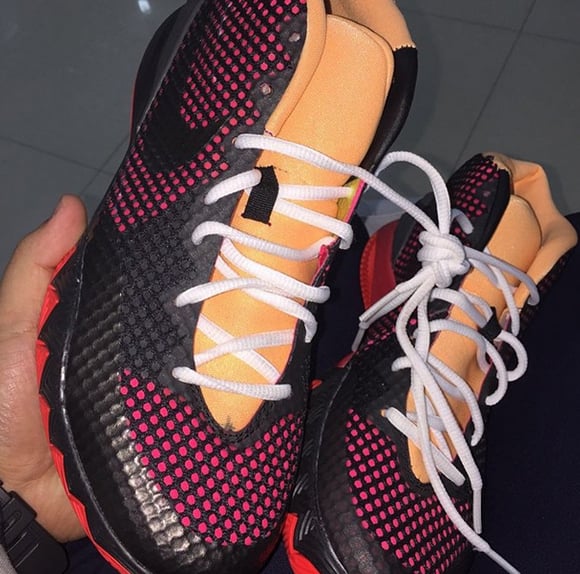 Source: @simon5302