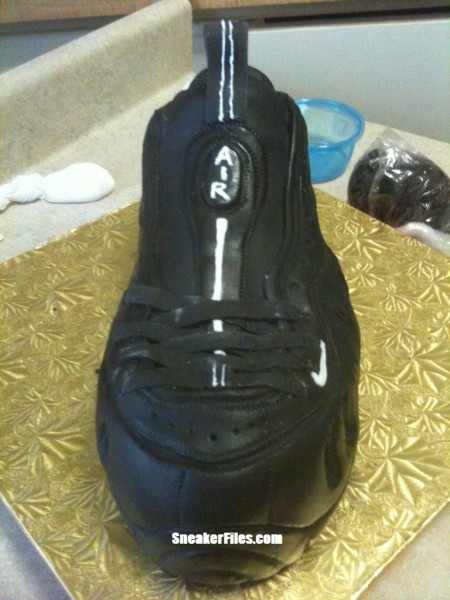 What do sneakers and cakes have in common? They are both newly found art forms in which one can fully express themselves and what they love.

Up and coming Hip Hop artist, by the name of Shaz, recently celebrated a birthday. His girlfriend requested a custom cake to go along with the celebration. Shaz's favorite pair of sneakers happens to be the template for the design in the form of the Nike Air Foamposite Pro. After 2 days of work, at total of 8 hours and here we have the finished product.

Take a look at the start to finish process after the jump and let us know what you think. To purchase a cake, or have one made, email SweetDivaCakes@yahoo.com.