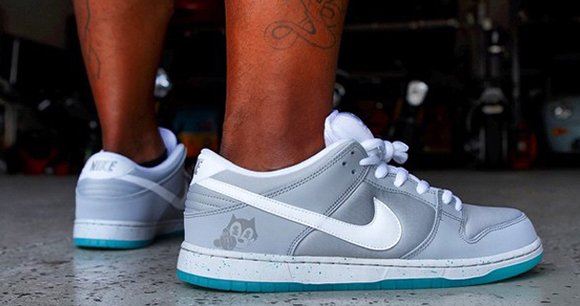 You can call them the Back to the Future or Air Mag, either way the pair of Nike SB Dunk Low is coming soon. When will they release? A specific day has not been issued just yet but should show up in the next month or so. For now we have another look plus you can see how they look on foot.
Using a color scheme that mimics the Nike Air Mag which is also returning later this year, the Dunk SB Low features shades of grey and white on the uppers and midsole. The outsole is transformed to use a aqua tint, while the insole features a graphic of the Hover Board Marty McFly rode on.
Check out more images of the Air Mag Nike SB Dunk Low below and let us know if you plan on copping them.
Source: @wilthecreator