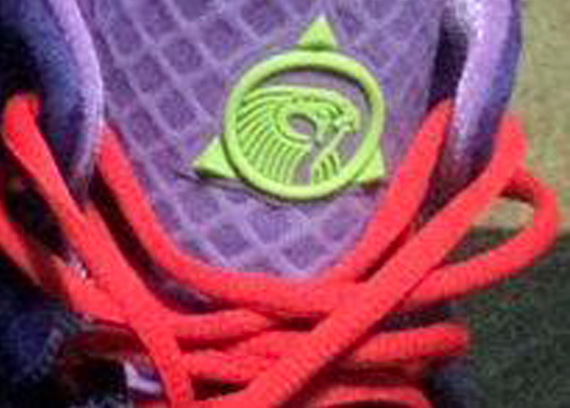 Following up the look at the purple Kobe Bryant x Nike Air Yeezy 2 last week comes a closeup of the Yeezy 2's logo.
Adorning the tongue the of kicks, the new logo is clearly influenced by Horus, the Ancient Egyptian God of War. As you may remember, Kanye donned a massive gold Horus chain in the music video for "Power", as well as during performances of the song at the BET Awards and onstage with Jay-Z at Yankee Stadium during Jay's "Home and Home" concert series with Eminem.
The new logo features a pyramid backdrop with the bird head of Horus in the foreground.
Checkout this first look at the logo, courtesy of NT, and stay tuned for more looks leading up to next month's release.